Search is a custom event used to locate information on the searches in the applications. The event is triggered every time a user makes a search in the current publication, the downloaded publications, or the archive.
This article will show you how to create a custom report to retrieve our custom search event. With this report, you can retrieve searches across all newer versions on all platforms.
1. Go to your customization tab in Google Analytics

2. Click 'New Custom Report'

Depending on your previous activity in Google Analytics, you might have a number of custom reports already. The Search report will be added as the latest one.
3. Fill out the forms exactly like the image below.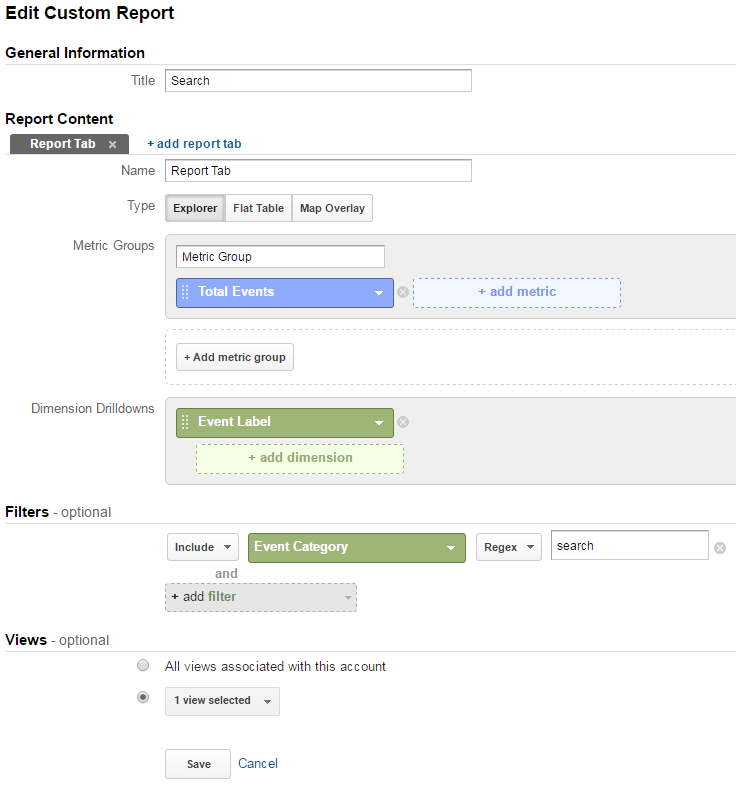 When selecting a view, you can select either a single view or all views on the account.
*Remember to set the filter to 'Regex' to make sure Google can find all the event data.
4. Click 'Save'. Now you should be able to see the data from the Search Event.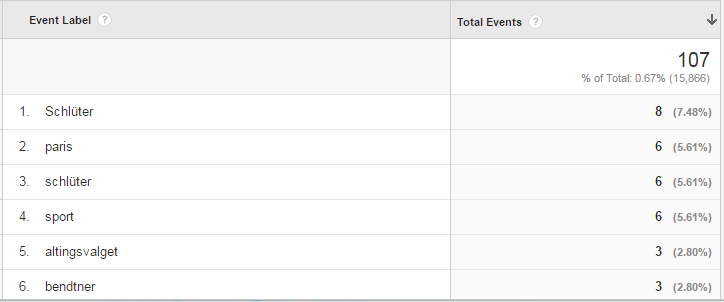 The data shows the number of searches for the selected date range. To include more days, simple change the date range in Google Analytics and the number of searches change accordingly. The Event Label describes the search query. To see even more searches, click the 'Show rows' dropdown menu and select your desired number of rows. If you select 100 rows, you will be able to see data for the 100 most frequent searches in your publication for the selected date range.