With this feature you can add and remove additional buttons to the tab bar of the app dynamically. The feature will work from iOS 7 for apps released after 1.4.2014 and for Android apps released after 11 April 2016.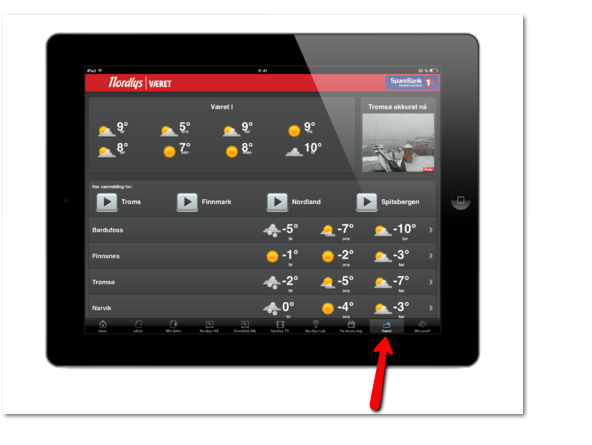 Log in to the back-end 

(

http://www.admin.e-pages.dk)

Select the "Device" tab

Select the "Ads 2" sub-tab

Select the "Live Content" tab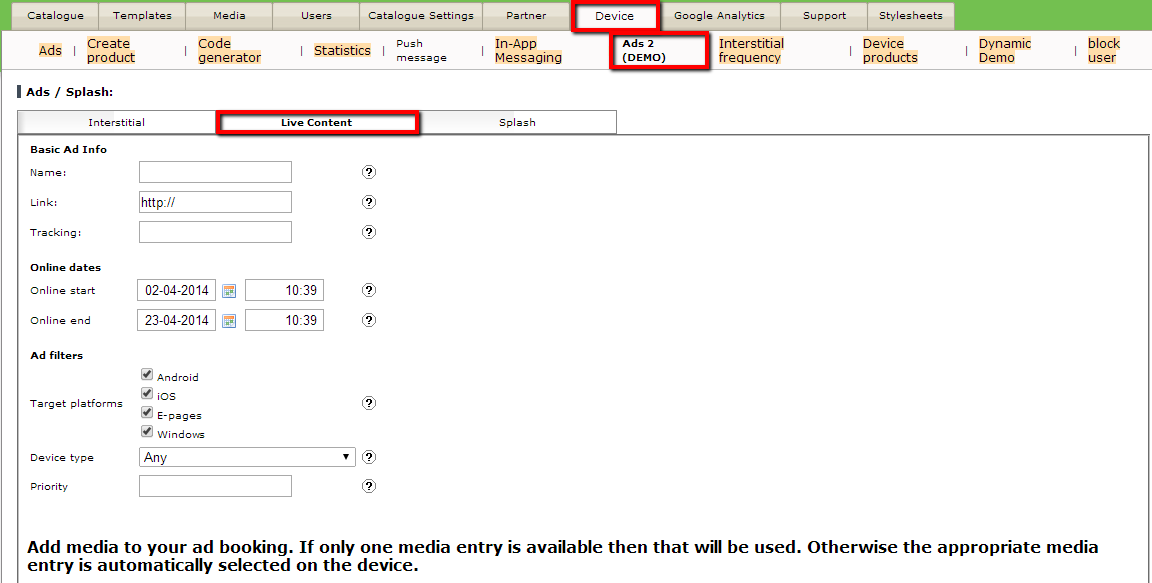 In the upload menu you must add a name, a link to your website - with the intended content for the button (e.g. elections page, sports page, breaking news page), an online start and end date. In the Target Platforms choose section - this feature works on iOS and Android. 
The device selection enables you to decide whether to publish to tablet, phone or both. It is very important that you select a device type if you upload different sizes of the buttons.
The priority field enables you to order your dynamic buttons after the fixed menu buttons.
Lastly add a button image to be used for all iOS devices. On Android only name and link will be used to insert with a globe-icon in the Navigation Drawer.
Several media
With dynamic web view buttons you can add several button images for best possible visualization on a range of devices. Simply press the "Add more media" button to add more upload opportunities.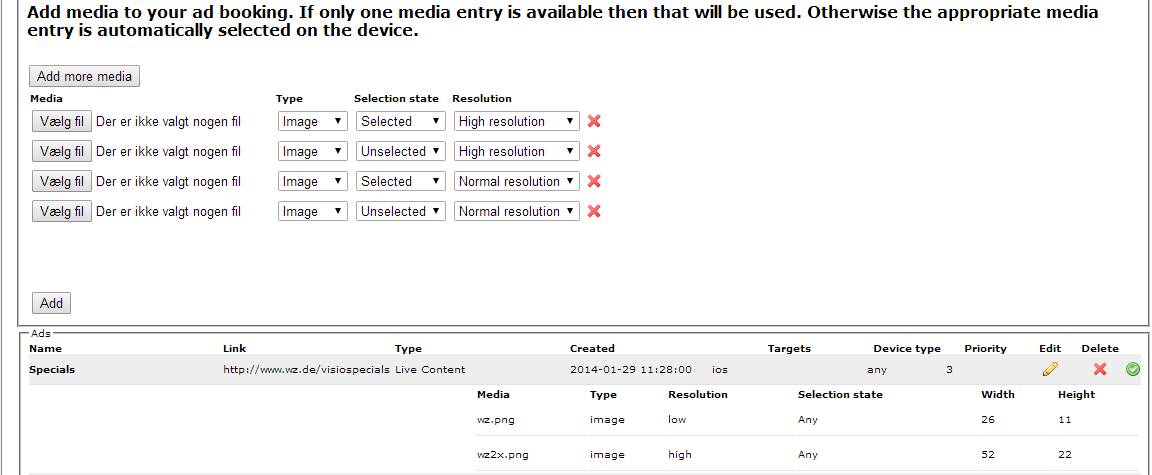 The 'add more media' opportunity enables you to add optimal resolution button images for various devices. You can pick from selected/unselected mode and normal/high resolution.
You must always upload a selected and an unselected version of the button. Please find inspiration in Apple's design guidelines here 
Once you have uploaded the desired images simply press the "Add" button at the bottom of the screen.
You can always go back and add more images, simply press the yellow pencil icon to edit the specific icon.
Sizes:
High resolution: 50x50 px (for retina devices)
Normal resolution: 25x25 px (for non-retina devices and phones)