New customers are generally advised to provide Visiolink with Edit access. This way, it is easy to provide help on a consulting basis on the Google Analytics account. To make account changes in Google Analytics the Edit access is also needed. This will allow Visiolink to help with Custom Dimensions and other account related actions.
1. Go the 'Admin' tab in Google Analytics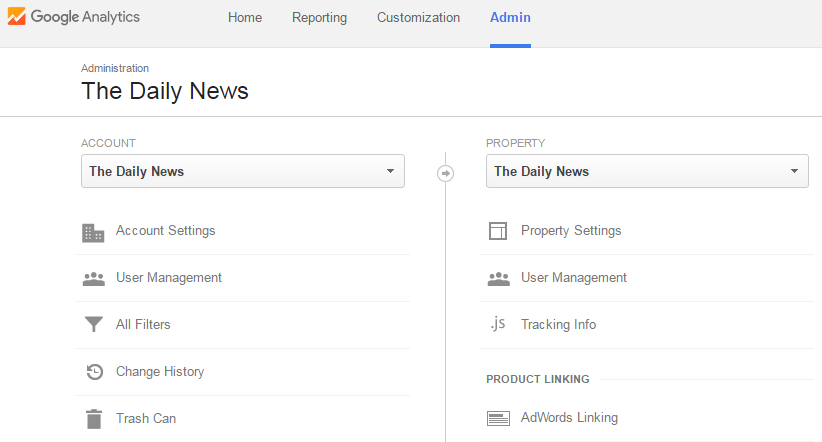 2. Click on 'User Management'. The User Management lists all the current users of the account and their account permissions.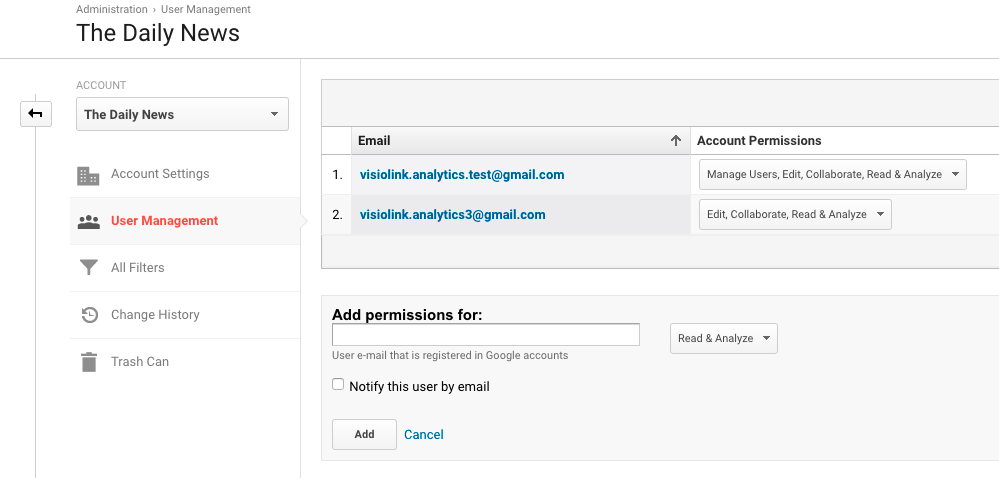 3. If [email protected], [email protected] or [email protected] already exist in the table, you can change the permission to 'Edit'. If not, you can add permissions for [email protected]. Remember to select 'Edit' access.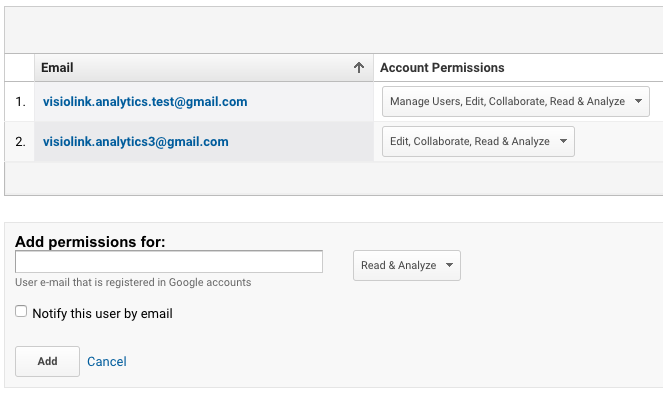 4. Click 'Add'.
You have now added 'Edit' access to our user, which allows us to help with account related changes.
If you have any questions regarding user permissions or Google Analytics data, feel free to contact us.