With the implementation of the app view in Google Analytics, Google introduced the concept of Screen Views. Where a website is using the page view term, the apps are using Screen Views. The Visiolink page view event will track all the page views in the applications when the user opens a new page. The custom event will track the page views on all platforms. However, these page views only happen when the user is in the publication.
When the user has not entered a publication, it is possible to navigate through the different areas of the application. This could be 'Coverflow', 'Login', 'Downloads' and 'Info'. These areas are tracked as screen views and can be found in a custom report in Google Analytics.
1. Go to the 'Customization' tab in Google Analytics and click 'New Custom Report'

2. Fill out the report exactly as shown below.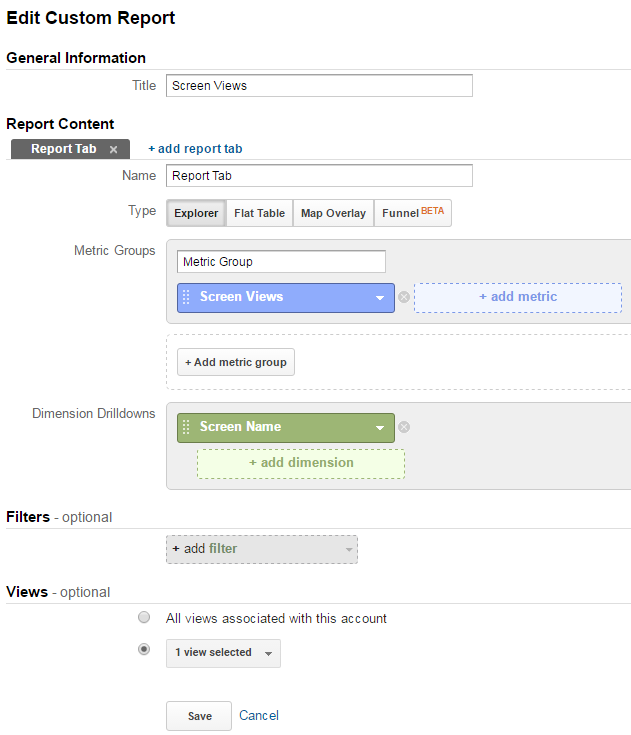 3. Click 'Save'. You will now be able to see data from all the different screens in your applications. The 'Authentic' screen name refers to data from reading the publication. The best measure of views in the publication is found with our custom page view event. You can find it here: Page Views.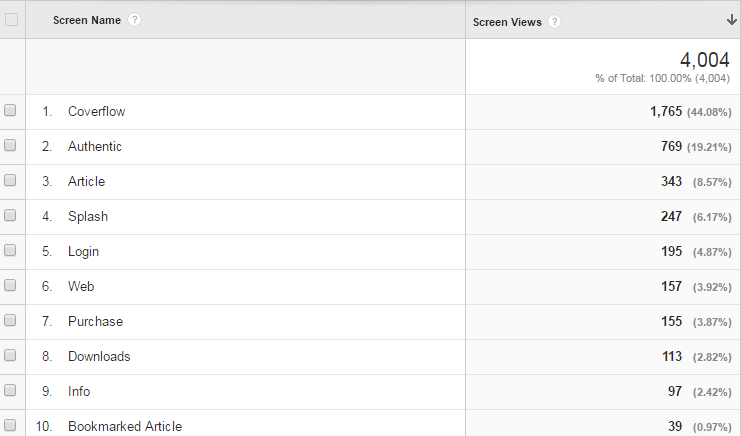 If you have any questions regarding screen views or Google Analytics data, feel free to contact us.