Ads are increasingly becoming important with the ePaper and the Interstitial event provides a great opportunity to leverage the digital format of the ePaper. This brief article will show you how to get data for the Interstitial event.
1. Go to the 'Customization' tab in Google Analytics.

2. Click 'New Custom Report'.

3. Fill out the report exactly as shown below.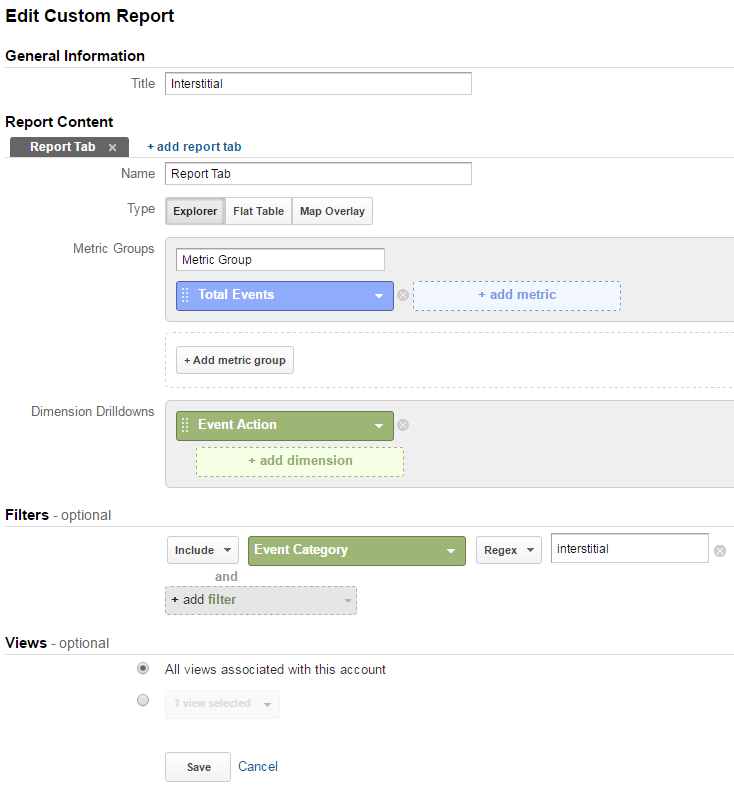 When selecting a view, you can select either a single view or all views on the account.
*Remember to set the filter to 'Regex' to make sure Google can find all the event data.
4. Click 'Save'. You will now be able to see data for the Interstitial event. By using Event Action, we are telling Google we want to look at the Impressions and Clicks for all Interstitials in the selected period.

In this case, the interstitials in the selected date range have tracked 374 impressions and 29 clicks. If you choose to use 'Event Label' in the dimension drilldown you will be able to see the names of the interstitials instead of the impressions and clicks.
If you have any questions regarding Interstitials or Google Analytics data, feel free to contact us.