Some readers might experience problems in displaying the epaper in their browsers, if your solution is Flash-based. The catalogue cannot be displayed because Flash is no longer fully supported, so  it is necessary to configure the settings to always allow Flash.
This article will demonstrate how to do this in Chrome, Firefox, Safari and Explorer.
Chrome
Type chrome://settings/content in the address bar, enable Adobe Flash Player by choosing: "Allow sites to run Flash" and press "Done". It will look like this: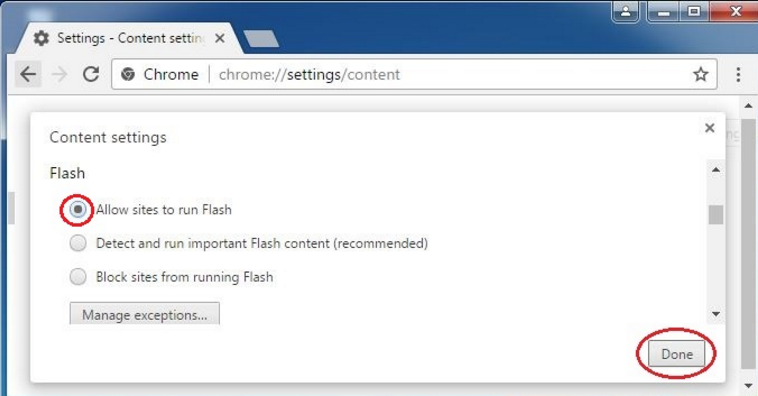 Firefox
Type about:addons in the address bar (or click on Tools in the upper right corner and choose Add-ons) and choose "Always Activate" for Shockwave Flash:

Safari
Go to Preferences -> Security. Choose "Allow Plugins" and then Adobe Flash Player. Remember to press "Done". Note that the image shows the steps before Flash has been activated, it must say "Adobe Flash Player is on"!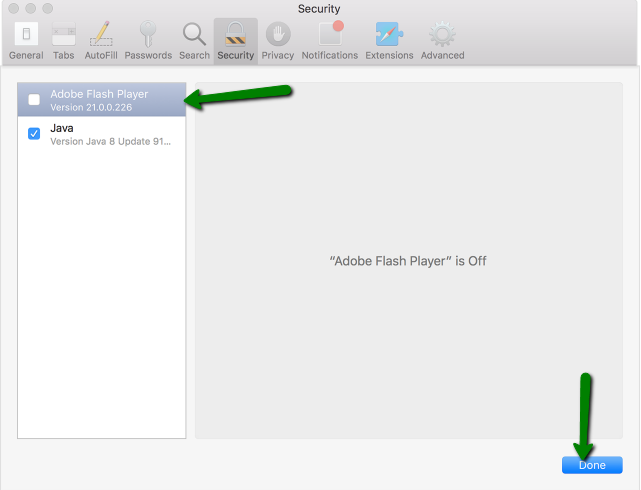 Explorer
Click on Tools, and after that Manage Add-Ons. In Toolbars and Extensions you can see if Flash is enabled. If it is disabled, enable it by highlighting it and pressing "Enable" in the bottom right corner.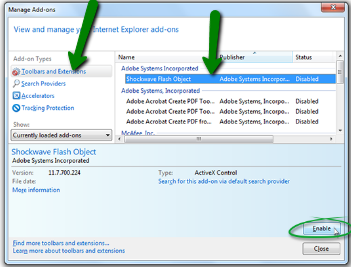 Enabling Flash is of course an inconvience to the affected readers, so we recommend that you upgrade your web solution to our new Desktop Web Reader. Read more about it here or contact us for more details.