From November 2015 Auto-Renewable subcribtions are now available on Android. The subscribtion will automatically renew when the subsctiption period ends.
This guide will take you through the steps of cancelling Auto Renewable Subscription.
1. Go "Play Store" and make sure you are on the main page. Tap on the menu icon in the top left corner, to the left of the Google play text.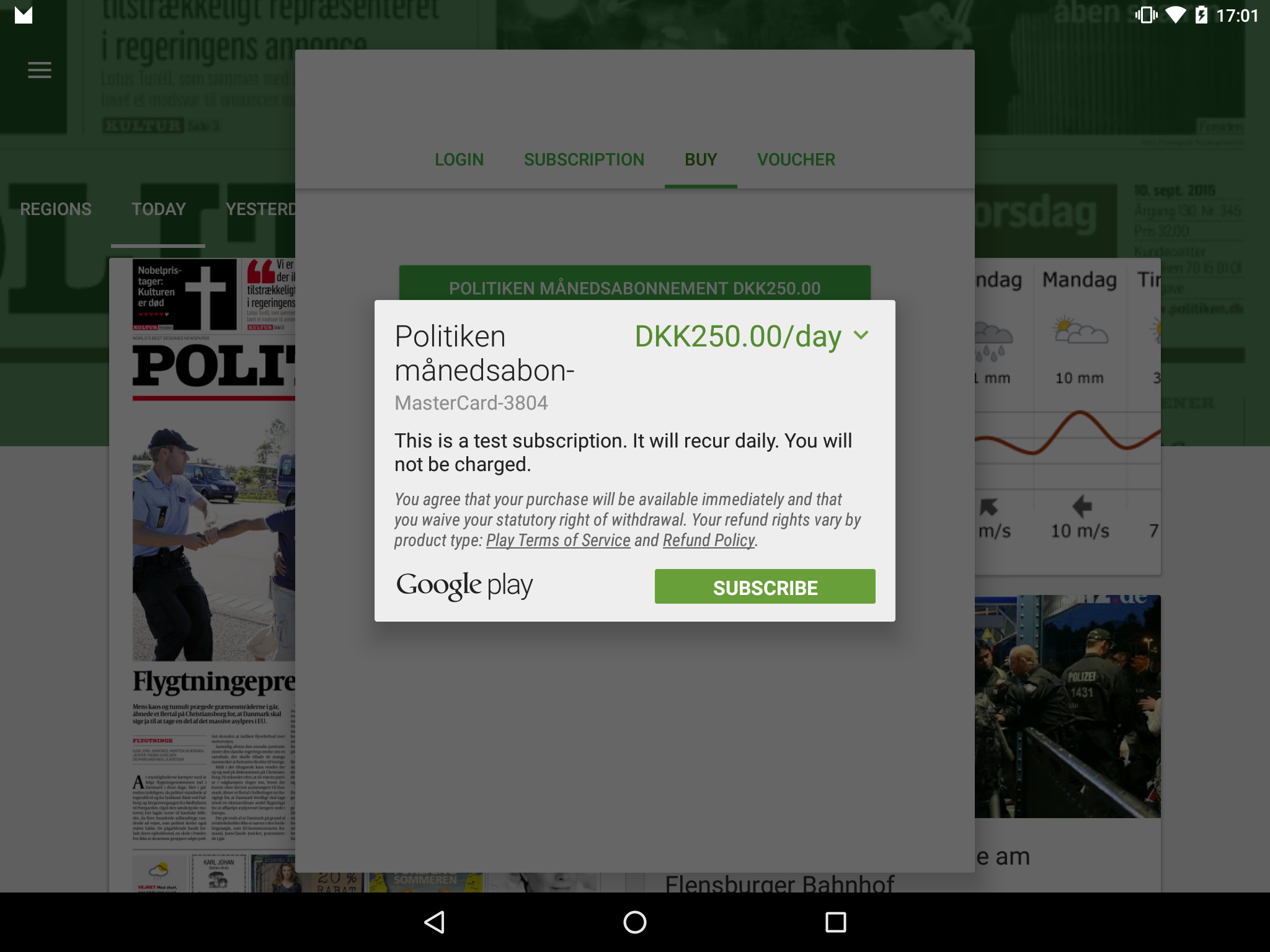 2: Look for the "My apps" icon on your device and tap on it. The auto-renewable subscription is handled through your personal account on your Android device.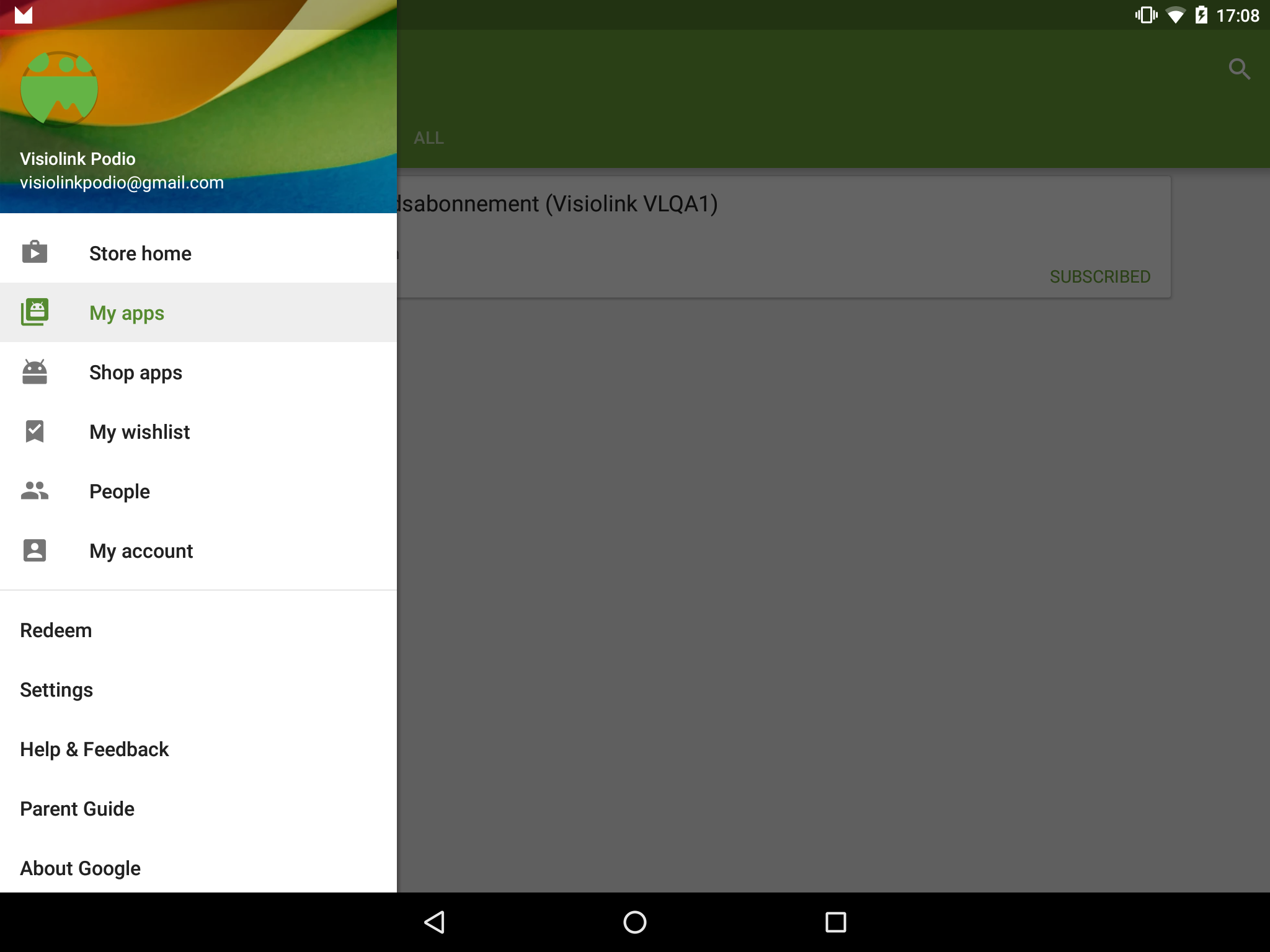 3. Tap on the tab "SUBSCRIBTIONS".
Choose which subscription you would like to cancel and click on it.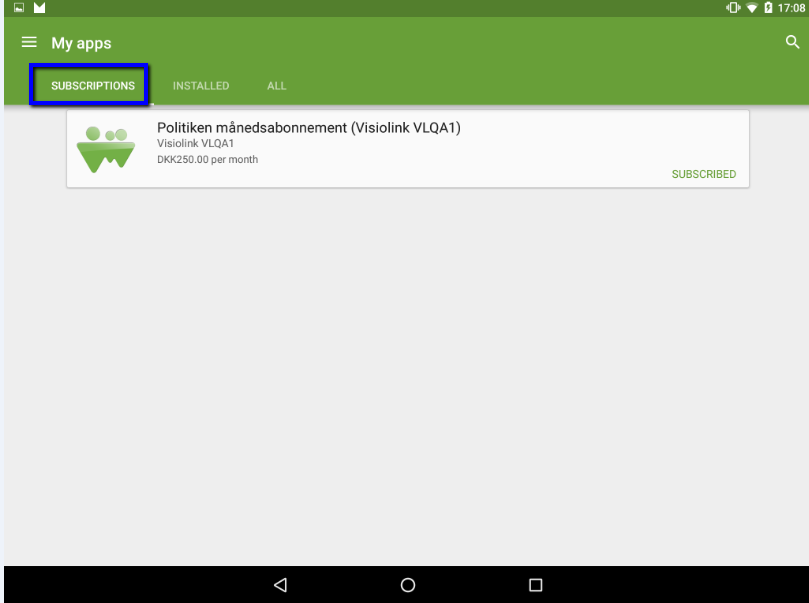 4. Tap the "CANCEL" button on the chosen subscription. You have now canceled your auto-renewable subscribtion.