After logging in to your Publishing Hub account you will be able to see the "User Management" card, on the right hand side of your dashboard.
If you don't see the "User Management" card, then you don't have the permission to manage users. You can get permission from another user already having permission himself (if none exists, contact Visiolink support).
To control the rights to see or use functionality on your Publishing Hub account, you can create a user group containing one of your titles. If you are the manager of a corporation controlling a number of local newspaper titles, you may want to give a user working at one of the local titles access for that one title only.
Create a user group
Press the "USER MANAGEMENT" button as marked in the picture below.

After pressing the button, you will be prompted with a new page, which will display the users and the user groups having been created for your account.
Press the "CREATE USER GROUP" button as shown below.

Enter a name for the user group, select an organization (title) and select permissions for the specific user group, as shown below. Please allow all groups "View" Access to Publication Overview, as this is required for using e.g. the Interstitial feature.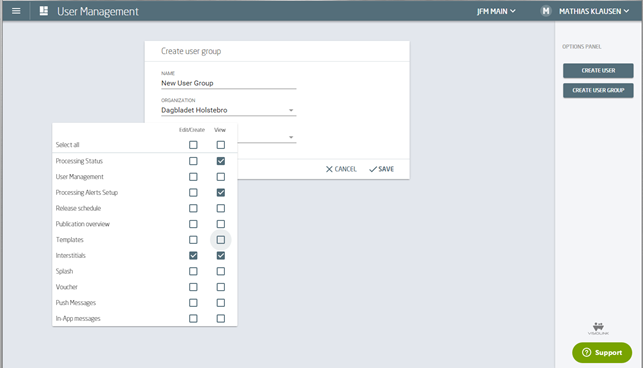 The permission tab will allow you to select between different permissions for the user group. The selected permissions can allow the users in that specific group, to either edit/create content or only to view content. If the group is only allowed to view content, it will not have the capability to make any changes whatsoever to that specific content.
It is therefore important that the permissions for the groups are carefully considered before creating them. Permissions can be modified after groups have been created.
Create a user
Press the button "CREATE USER" as marked below.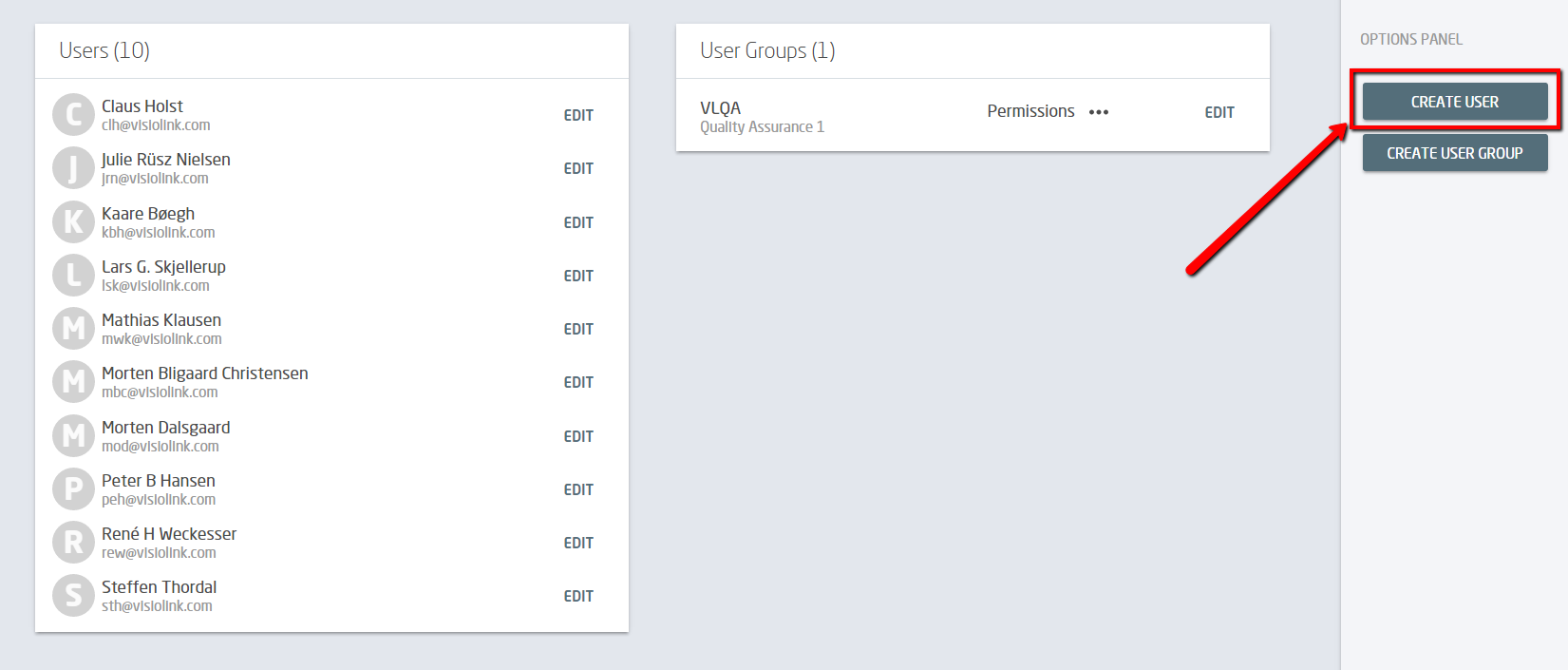 After you press the button, you will be prompted with a new screen where you will have to enter the name, e-mail address, time zone, a password and provide a group for the new user you are creating, as shown below. One user can be added to multiple user groups.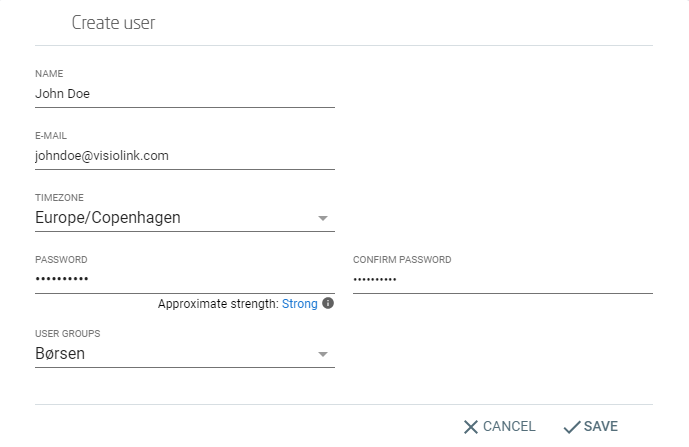 Press the "SAVE" button in order to save the new user. You must provide the new user with his/her login credentials, as this does not automatically succeed. Please ask the new user to change his/her password into one that is not known by anyone else. This can be done in the top right corner ("Edit profile") once you're logged in.
Note: Users need a specific permission to be able to manage other users. Also users will only be able giving away the same read and write rights as they have themselves.

Please remember to delete the user, if a colleague stops working in your organization.