Processing provides you with information of publication files which have been processed or will be processed. Access the "PROCESSING" card from your dashboard in the Publishing Hub.

After clicking the "PROCESSING" card you will be displayed a new screen where you are able to choose between AVAILABILITY and DELIVERY as shown below.

Availability
Under "AVAILABILITY" you will be able to find the issues of your publication which have been processed on the chosen day. A green dot gives you the confirmation that the files that you have uploaded for the specific date have been processed and are now available to the user, as indicated by the marked box in the picture below. In the box you can see a number of pages, sections and articles of the issue as well as the time the issue was available for device (apps) and for web.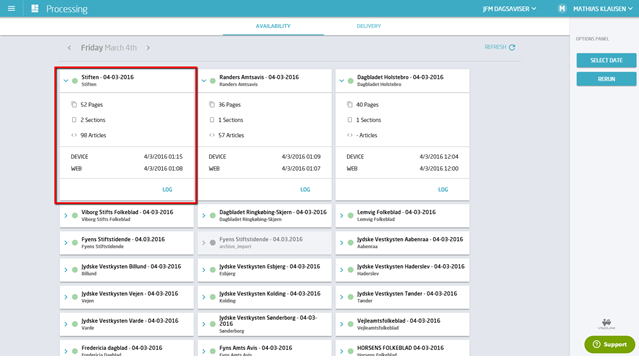 You will see a box for each of your titles, depending on the level picked in the Context Picker. Boxes greyed out are titles that not yet available for the chosen date. If an issue is not available at the time you expect it to, you can go to the "DELIVERY" tab to see if something is wrong.
Delivery
"DELIVERY" provides information in regard to which publications should have files delivered in order to be processed at a specific time. As you can see in the picture below, one of the publications is planned for processing on the 18th February 2016. The title is marked with red, however, as not all the files needed to be processed have been delivered at this time. Clicking "LOG" will give you more detailed information. A typical source of error is too many missing pages in a section.

The boxes greyed out indicate that no files have yet been picked up. As Visiolink doesn't always know your release schedule for each of your titles, our system will be looking for files continuously even though no issue is supposed to come out.
You can browse through dates by clicking the arrows before and after the date indicator in the top left corner, or select a specific date as shown in the picture below.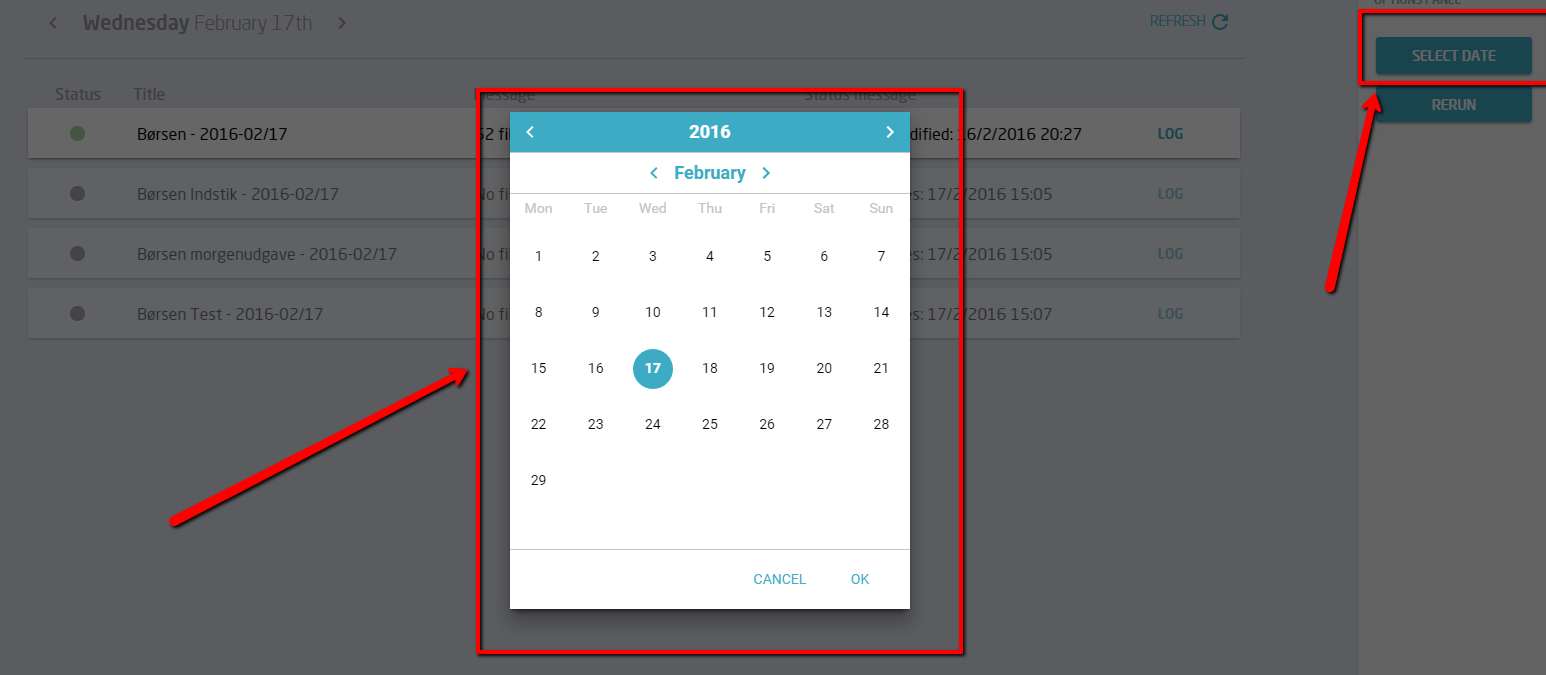 Rerun Publications
Often a problem can be solved by rerunning/reprocessing the publication. By pressing the "RERUN" button on the right hand side of the screen, as shown in the picture below, you can choose which titles on the selected date you wish to rerun. Rerunning a publication is useful if you have delivered missing files or you can see that the system has not picked up your files from the FTP (force run).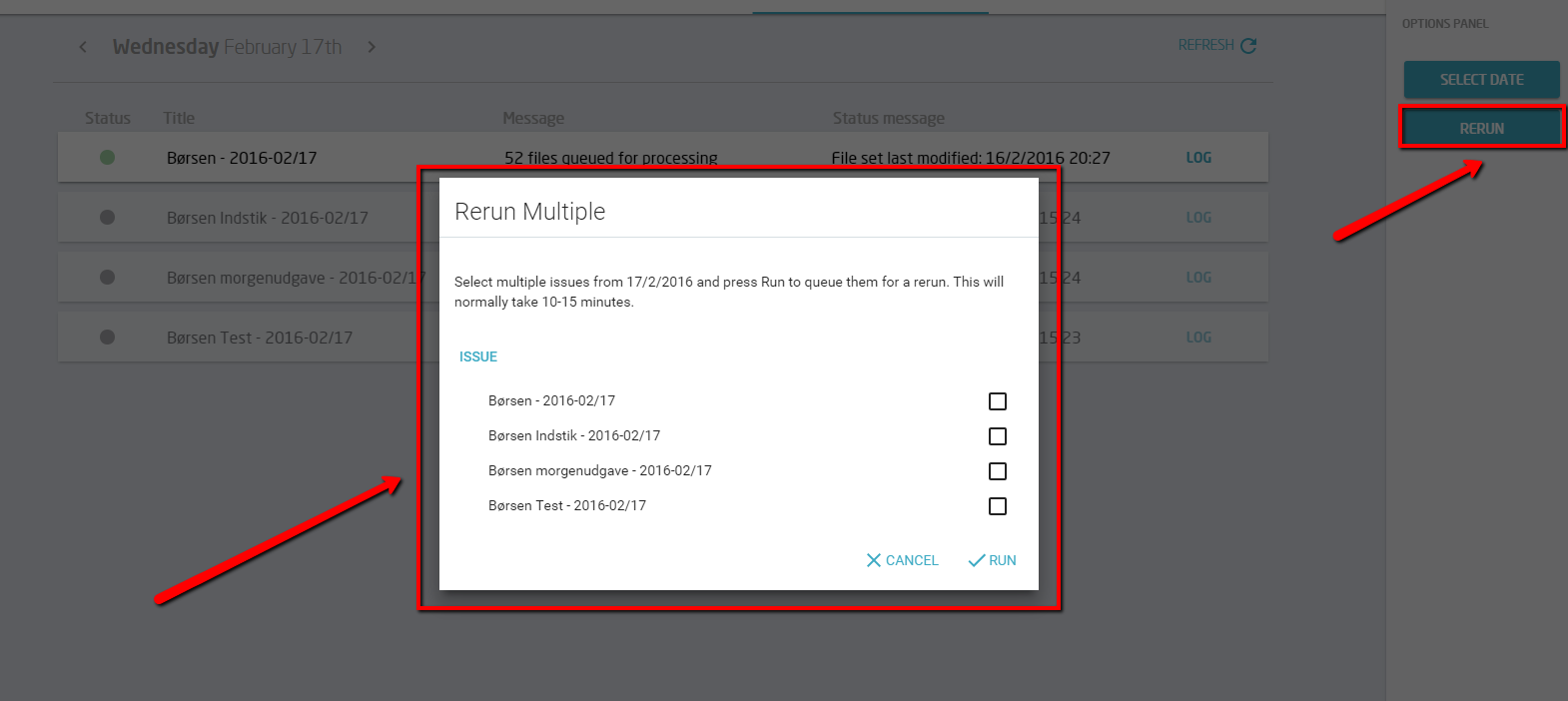 Rerun XML
You can also choose to only rerun the XML files.
Uploading new XML files for todays newspaper, does not automatically rerun the files.
They have to be rerun.