A Visiolink solution comes with a set of predefined events. You can retrieve all this data through custom reports in Google Analytics. To see the data divided onto the different platforms, you will need to create different segments. These segments can show you exactly where your data comes from.
When you are logged in to your GA account, go to Google Analytics at the website: https://analytics.google.com/analytics/web
First step is to go the 'Admin' tab in Google Analytics.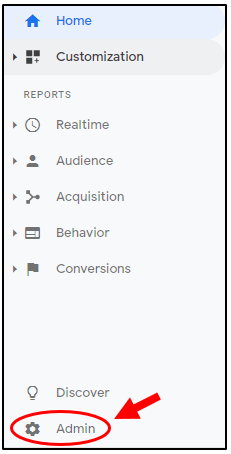 And then you need to navigate to "Segments" located in the right side.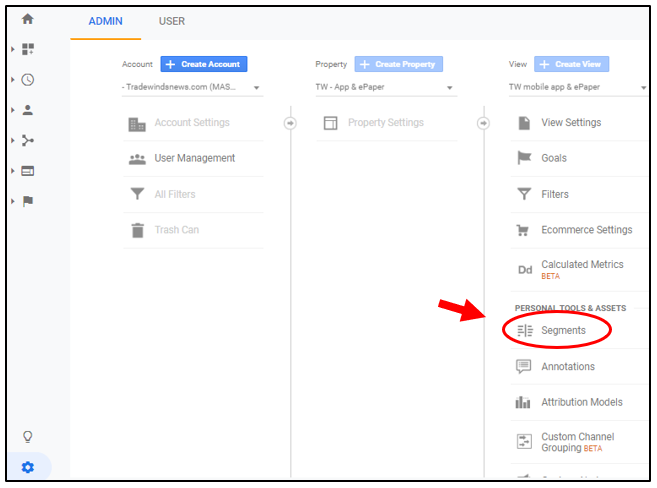 Here you press the "New Segment" button as seen below.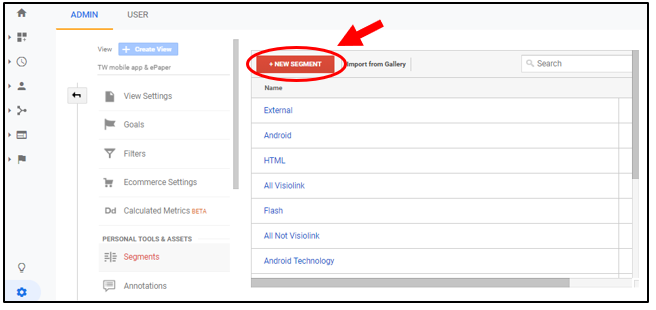 Give your segment an appropriate name, in this example we will name it "Desktop".
Now click on "Conditions", located under the advanced tab.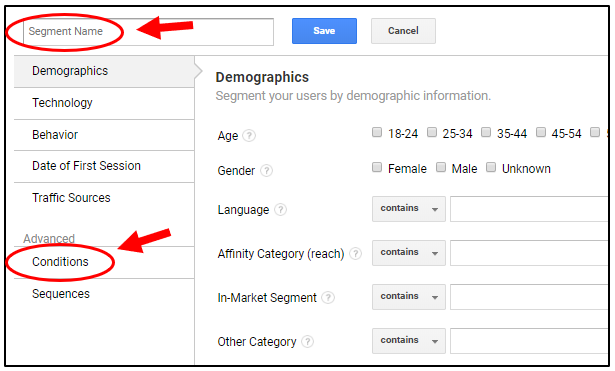 In our "Desktop" segment we will create two filters based on the dimension "Client".
You can see the filters in the image below. Firstly, the client dimension must contain "Desktop" and secondly, the client dimension must contain "Fallback.
When these filters have been added, you can press "Save" and the segment will be created.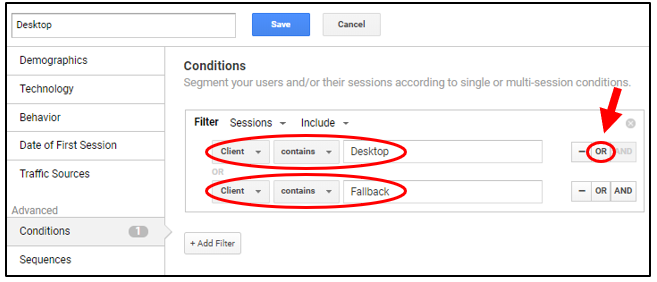 For iOS and Android the process is very similar.
Again you need to press "New Segment" and change the segment name to either iOS or Android.
Then go to "Condition" and add the filter as shown below.
Press "Save" when done and your new segments should now be visible in the segments menu.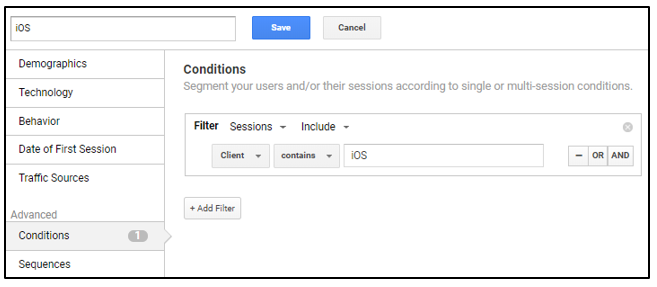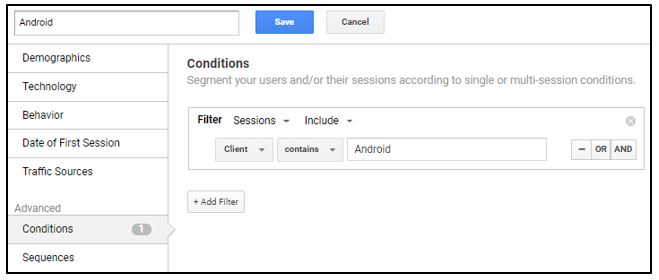 If you have any questions regarding segments or Google Analytics data, feel free to contact us.