This article will show you how to create a custom report to retrieve our search event.
With this report, you can retrieve searches across all newer versions on all platforms.
Search is a custom event used to locate information on the searches in the applications. The event is triggered every time a user makes a search in the current publication, the downloaded publications, or the archive.
 ________________________________________________________________________________ 
1. Make sure you are logged in to your Google Analytics account.
2. Choose your ePaper 'view'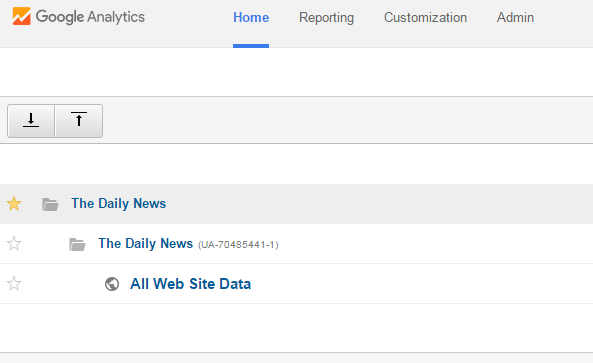 3. Go to your customization tab in the top left corner of Google Analytics

4. Click 'New Custom Report'

5. Fill out the forms exactly like the image below and click 'save'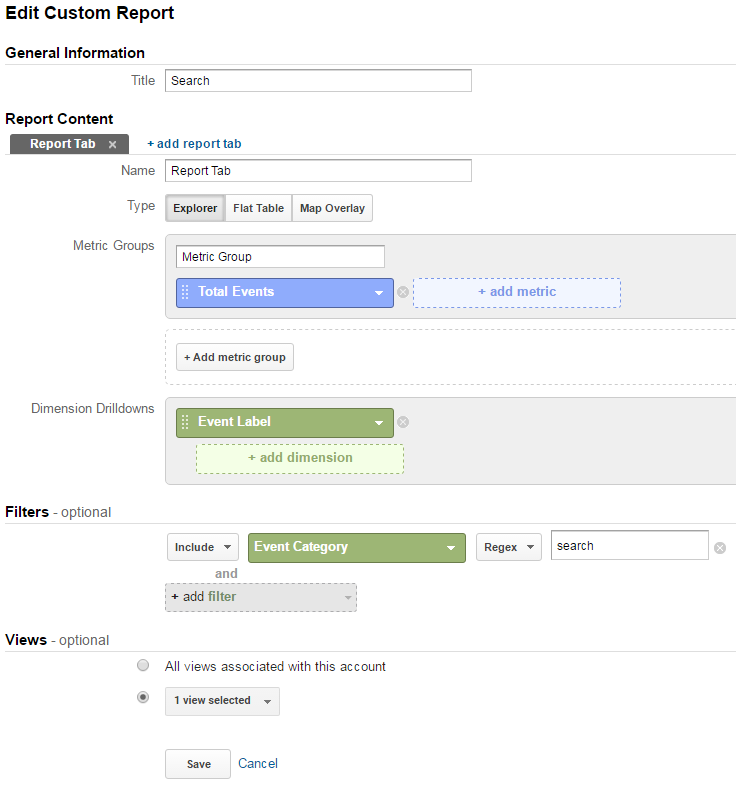 *Remember to set the filter to 'Regex' to make sure Google can find all the event data.
6. Now you should be able to see the data from the Search Event.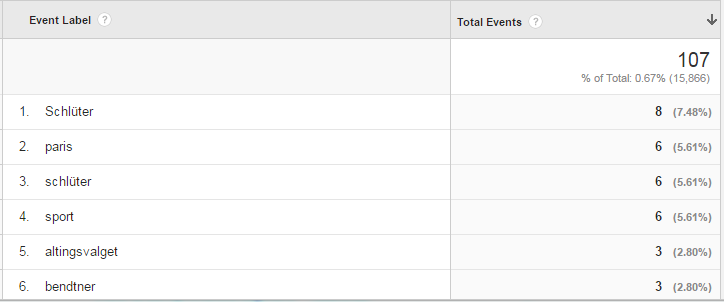 7. To get the data for the specific date range you want to track, go to the top right corner of Google Analytics and choose the desired date range. 

 ________________________________________________________________________________ 
The Event Label describes the search query. To see even more searches, click the 'Show rows' dropdown menu in the bottom left corner and select your desired number of rows. If you select 100 rows, you will be able to see data for the 100 most frequent searches in your publication for the selected date range.
When the custom report is done, it is saved to your customization tab and you can use the same one to get data for a new date range, there is no need to make a new custom report the next time you want data for the event.
If you would like more information or guidance, feel free to contact our Business Consulting department.