This article will show you how to retrieve our Hotspot - External event. With this report, you can retrieve data on external hotspots across all newer versions on all platforms.
The Hotspot - External event is a custom event used to locate data on the number of impressions and clicks on ads in the applications. The event is triggered every time a user either sees or clicks an external hotspot in the publication.
The Hotspot – External event is triggered when a reader "turns a page" and accesses a Hotspot – External. This action sends a Hotspot – External event with the action 'Impression'. If a reader clicks the ad and subsequently is transferred to the external landing page, this sends the event action 'Click'. When a reader returns to the publication from a visited landing page, no event is triggered.
_______________________________________________________________
1. Make sure you are logged in to your Google Analytics account.
2. Choose your ePaper, and navigate to your desired view
3. Go to 'Custom Reports' located under the customization tab in the top left side of GA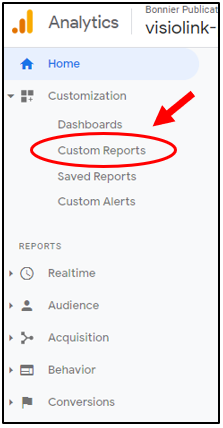 4. Click 'New Custom Report'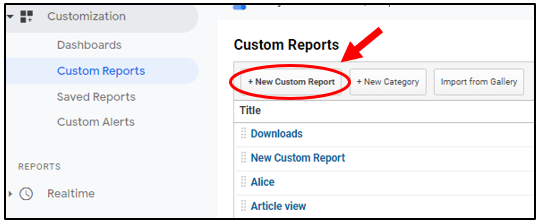 5. Fill in the forms exactly like the image below and click 'save'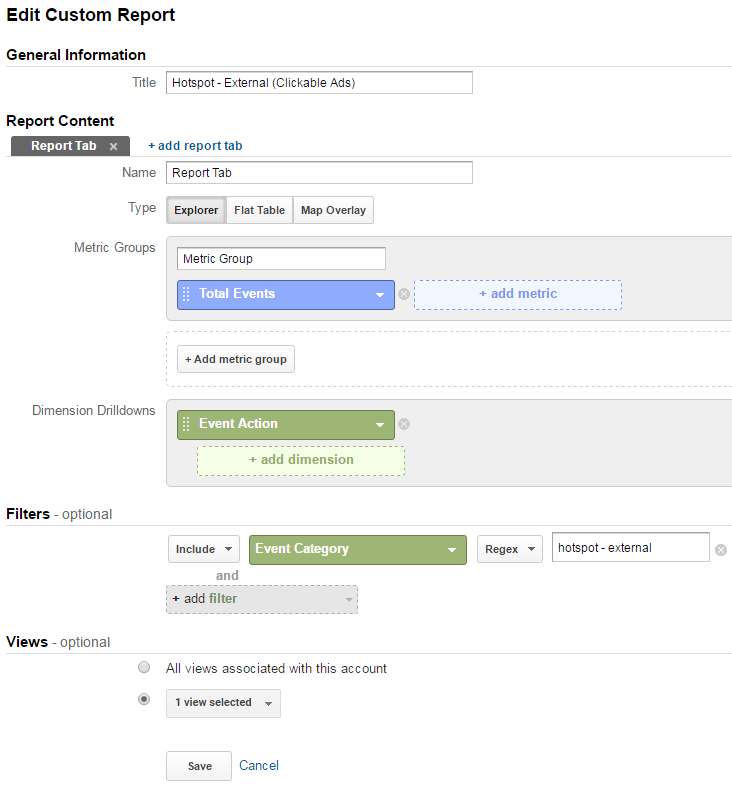 *Remember to set the filter to 'Regex' to make sure Google can find all the event data.
6. Now you should be able to see the data from the Hotspot - External Event.

The Event Action describes the number of impressions and clicks. If you change the Event Action to Event Label, you will be able to see the individual external URL's used in each of the external hotspots.
To see even more data, click the 'Show rows' drop-down menu and select your desired number of rows. If you select 100 rows, you will be able to see data for the 100 most popular external hotspots in your publication for the selected date range.
The content being shown is different depending on your chosen Event in "Dimension Drilldowns".
The different options are:
Event Category sends the customer name, folder ID, publication ID and the event type.
Example: 'borsen//902/12264 - Hotspot - External'
Event Label shows the URL of the clickable ad.
Example: 'www.lindtrupnorgart.dk'
Event Action describes the type of interaction from the reader.
Example: 'Impression', 'Click'.
7. For specific date range, go to the top right corner and choose the desired date range.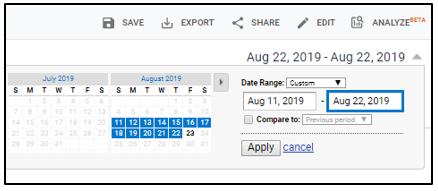 ____________________________________________________
When the custom report is made, it is saved to your customization tab and you can use the same one to get data for a new date range, you don't need to make a new report the next time you want data.
If you would like more information or guidance, feel free to contact Customer Care on support@visiolink.com who will forward it to our Business Consulting department.