This article will show you how to retrieve data from our Publication event.
We have defined the publication event on our own to include publication events across all newer versions on all platforms. This means that you can see the total number of Publication (Openings) for iOS, Android and Desktop in the same place in Google Analytics.
The publication event is triggered when a publication is opened. This means that different exits/returns must be considered. These are described below.
When users open a publication they will perform various patterns of action "in publication". Navigation between article view, article list, section overview etc. is defined as "in publication" actions, and these actions are ignored when looking at the publication event. A new publication event will only be sent once the user has exited the current publication.
ONLY on Android: If the reader exits a publication through an external landing page, a 5 minute 'time out' is initiated. A user returning prior to the 5-minute mark, a new publication event is NOT sent. A return after the 5-minute mark sends a new publication event.
________________________________________________________________________________
1. Make sure you are logged in to your Google Analytics account.
2. Choose your ePaper, and navigate to your desired view
3. Go to 'Custom Reports' located under the customization tab in the top left side of GA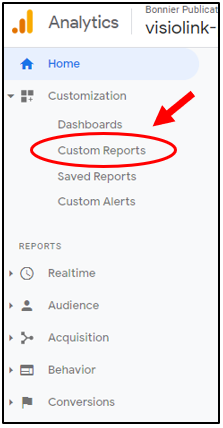 4. Click 'New Custom Report'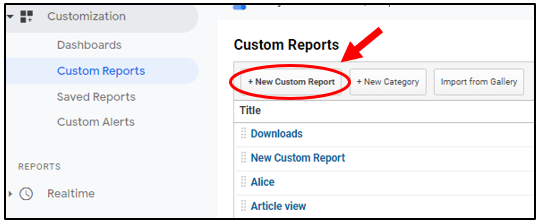 5. Fill in the forms exactly like this image and click 'Save':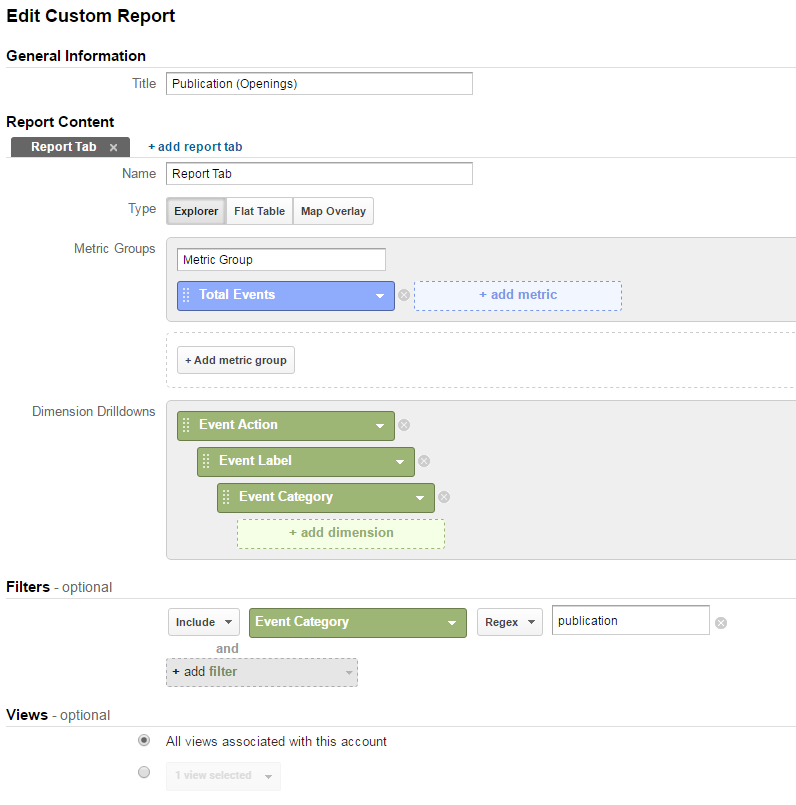 *Remember to set the filter to 'Regex' to make sure Google can find all the event data.
6. You can now see two event actions; 'Shown' and 'Viewed'.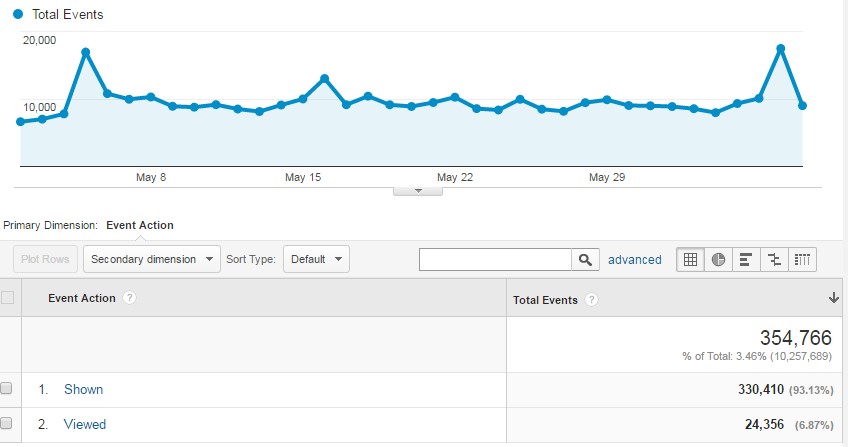 The content being shown is different depending on your choice in "Dimension Drilldowns".
The different options are:
Event Category sends the customer name, folder ID, publication ID and the event type.
Example: 'borsen/902/12264 - Publication'
Event Label shows the date of the event.
Example: '2019-01-22'
Event Action describes the type of event.
Example: 'Shown'.
7. For specific date range, go to the top right corner and choose the desired date range.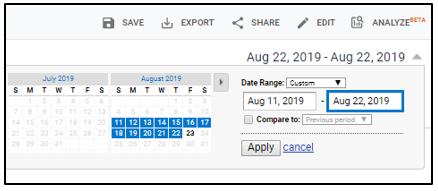 ________________________________________________________________________________
When the custom report is made, it is saved to your customization tab and you can use the same one to get data for a new date range, you don't need to make a new report the next time you want data.
If you would like more information or guidance, feel free to contact Customer Care on support@visiolink.com who will forward it to our Business Consulting department.