Google Analytics has a dashboard feature included where you can add standard Google Analytics data.
You can use this feature to create an easy and structured overview of the data you want to see often.
To create a dashboard you will first need to login to your GA account. After login, navigate to the "Dashboards" section located in the Customization menu (see picture).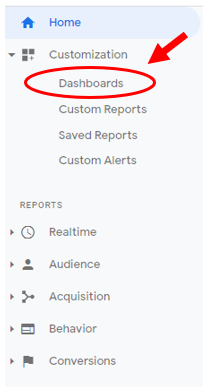 In here you have the option to press "Create" in order to create your new dashboard.
Next step is to choose either "Black Canvas" or "Starter Dashboard". Name your dashboard and press "Create Dashboard". We recommend choosing "Blank Canvas" for best customization.

Now you get to built your first widget. Please refer to our event descriptions in order to create more useful and insightful widgets for your dashboard.
In the example below, a PIE CHART is being built with an overview of the device distribution.
After building your widget press "Save".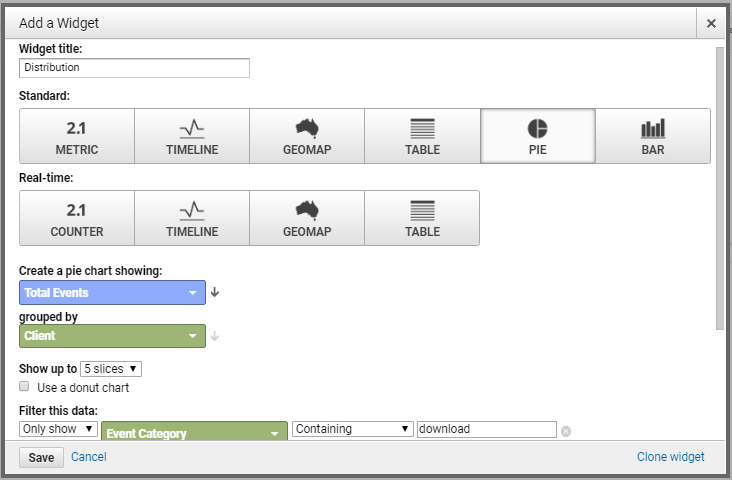 Many different widgets can be built in this way, both REAL-TIME and standard views are possible. The Google Analytics Dashboard can contain up to 12 widgets.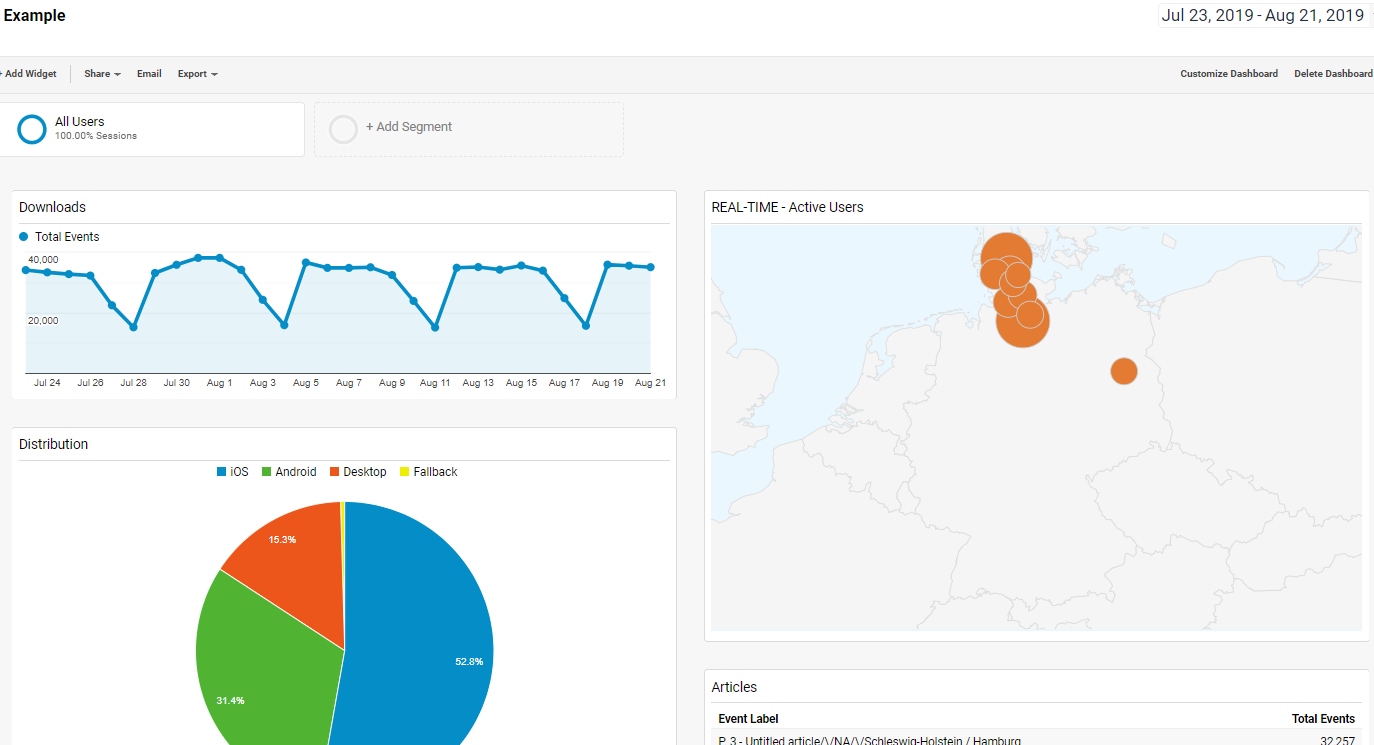 If you have any further questions, feel free to contact us!