This article will show you how to retrieve data for views that are not recorded in the publication event. This includes 'Coverflow', 'Login', 'Article List', 'RSS' etc.
With the implementation of the app view in Google Analytics, Google introduced the concept of Screen Views. All apps are using Screen Views.
'Screens' is a Google Analytics term. Screens will name and send data from each screen view in an app and it is registered each time a user enters the screen view. We can use this data to learn about behavior in the app user interface, prior to accessing a publication.
All screen views are named generically across platforms, and extra care is taken to screens when custom elements are added. The following example is based upon the app 'iOS VLQA' April 2016. The green boxes represent the generic screen names in all applications made by Visiolink. The screen names for your specific application may be different from the shown example, and custom screens may have been added.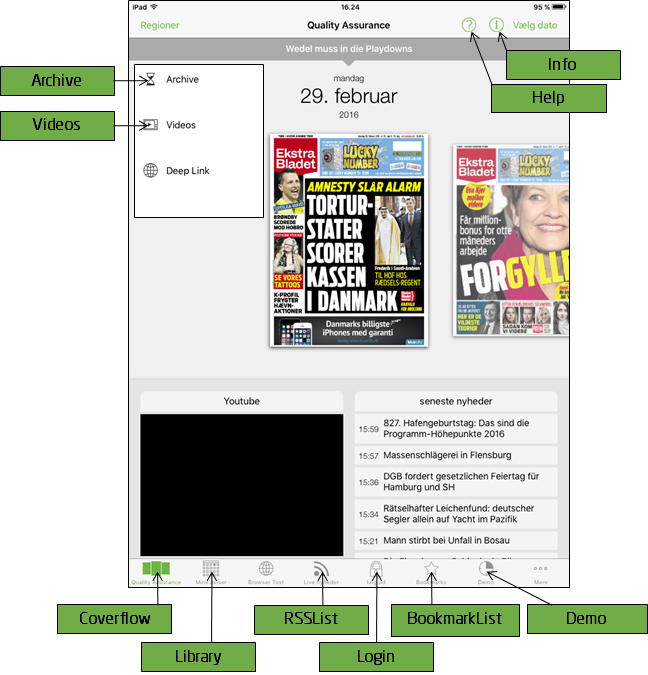 ________________________________________________________________________________
1. Make sure you are logged in to your Google Analytics account.
2. Choose your ePaper, and navigate to your desired view
3. Go to 'Custom Reports' located under the customization tab in the top left side of GA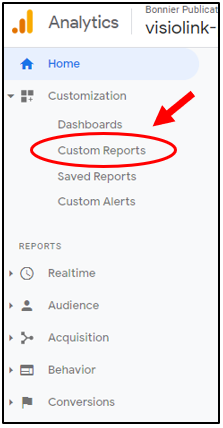 4. Click 'New Custom Report'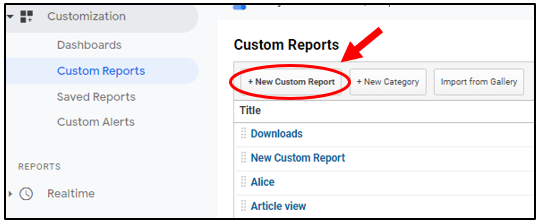 5. Fill out the forms exactly like the image below and click 'save'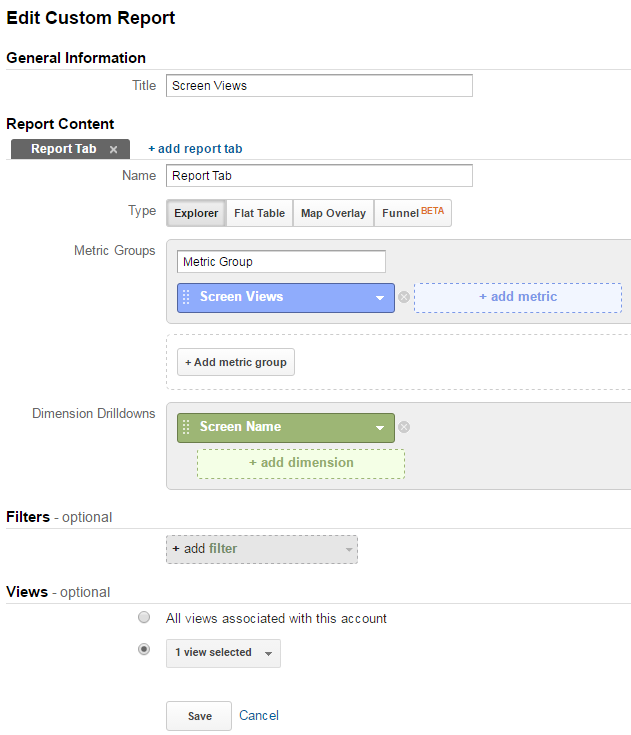 6. You will now be able to see data from all the different screens in your applications. The 'Authentic' screen name refers to data from reading the publication. The best measure of views in the publication is found with our custom 'Page View' event. You can find it here: Page Views.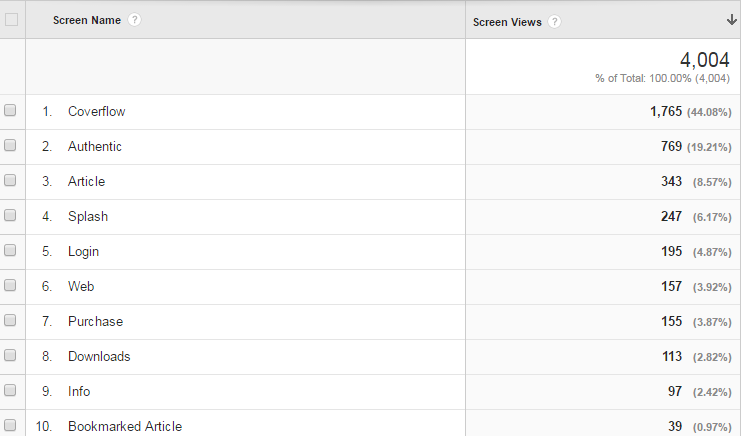 7. For specific date range, go to the top right corner and choose the desired date range.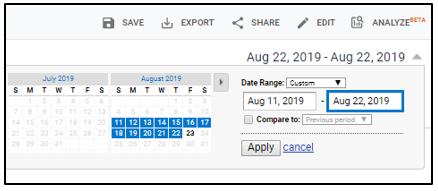 ________________________________________________________________________________
When the custom report is made, it is saved to your customization tab and you can use the same one to get data for a new date range, you don't need to make a new report the next time you want data.
If you would like more information or guidance, feel free to contact Customer Care on support@visiolink.com who will forward it to our Business Consulting department.