Enrichments Editor is a new tool to edit Enrichments, also known as hotspots.
Enrichments is an area on the newspaper made clickable and can link to a website or a different page in the publication.
Where?
To open the Enrichment Editor, first navigate to the relevant publication through the Publication Overview and select Edit Publication. Then you will see the screen below, where you select Edit Content.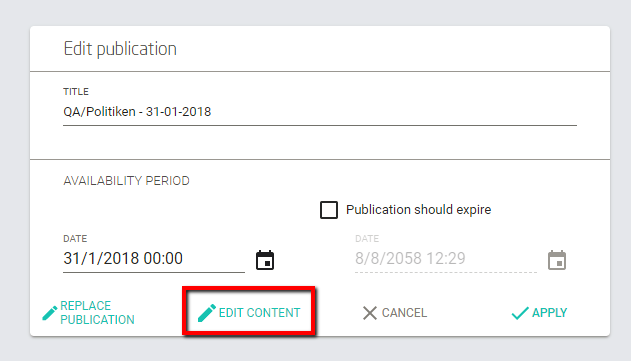 On the new screen you will see a list of pages in the publication. Select the page you want to add enrichment to, then select Edit Enrichments in the top right corner. This will open the Enrichment Editor.
Below page 2-3 is selected. The options shown in the top right corner aren't available before a valid page has been selected.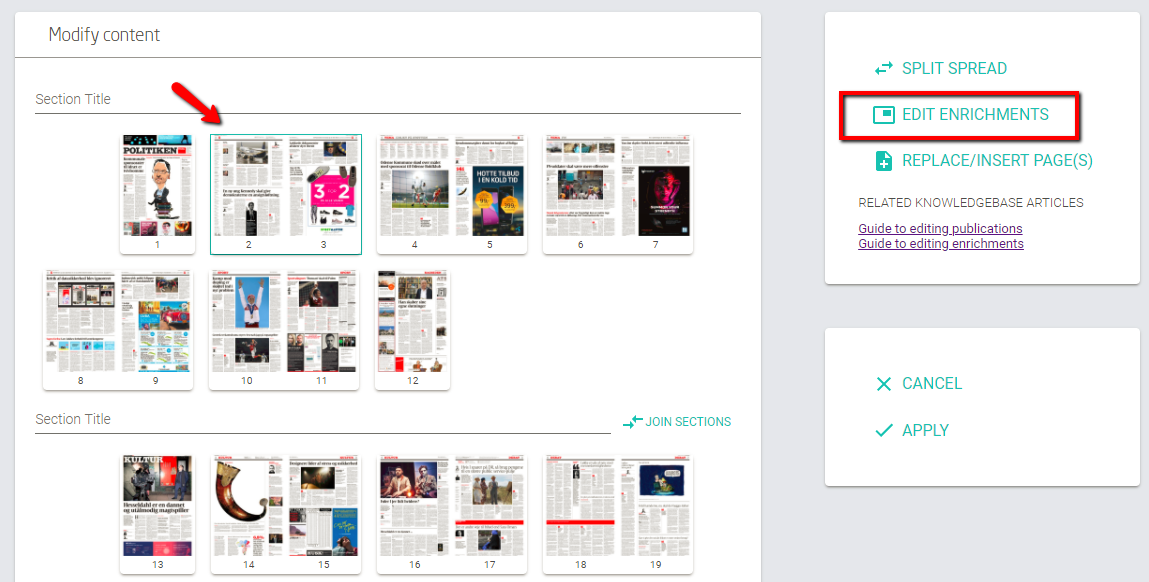 Adding Enrichments
The Enrichment Editor show 1 or 2 pages, depending on what was selected, and an options menu to the right, pictured below.
To Add an enrichment, click ADD and select the area on the page you want to enrich.
In this tutorial we will enrich the "Sports Master" ad with a link to their website.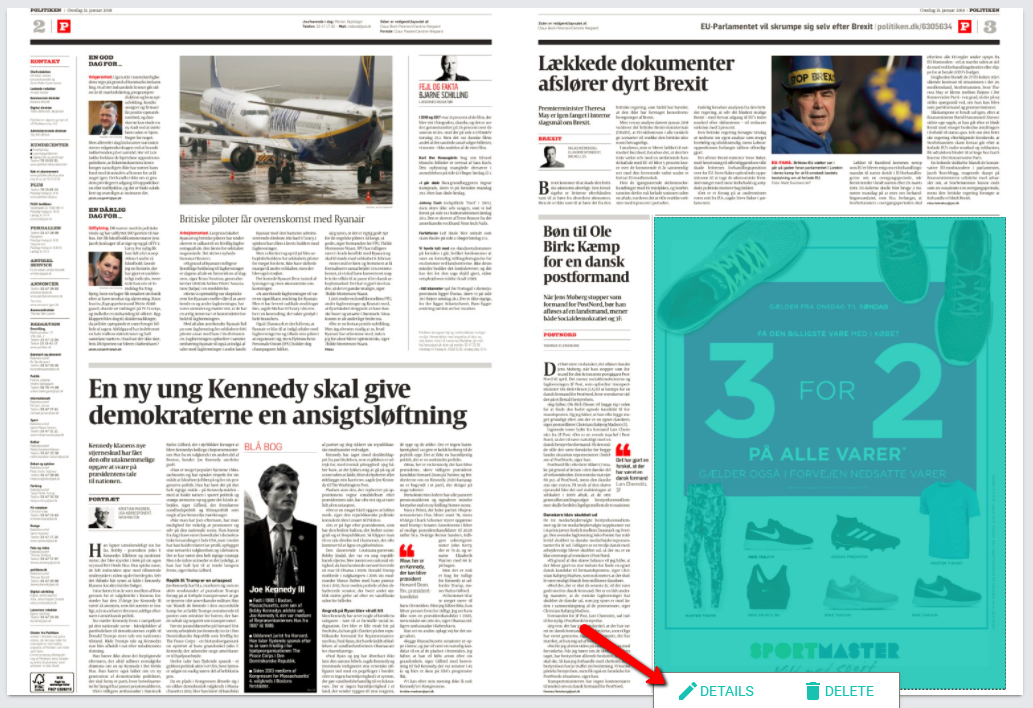 Select DETAILS to specify link address and tooltip.
Here you can choose between External Site or Another Page.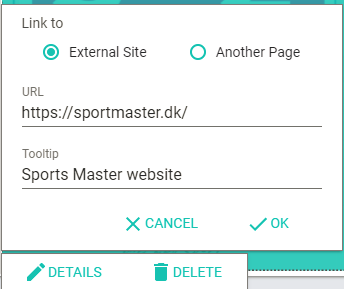 External Site will link to a different website specified in the URL field.
Tooltip is the text you will see related to the enrichment.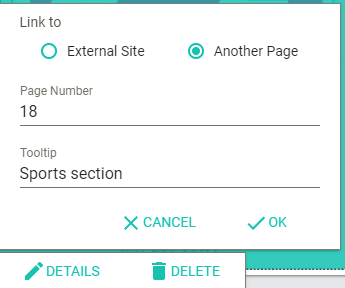 If instead wanting to link internally in the publication, you can use Another Page.
Specify the page number you want to link to and the write a relevant tooltip as shown above.
Select OK and the enrichment is now added.
You can also delete the enrichment from the same box.
What else?
You can add as many enrichments as you like, but don't let them overlap.
If you want to start over, you can click the DELETE ALL option in the menu.
Remember to SAVE
It's important to save. The added enrichments won't be added to the publication before they are saved.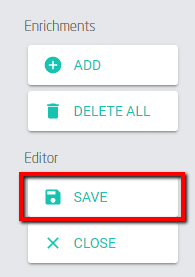 If you click the CLOSE button with unsaved changes, you will get the warning shown below, but if you close the browser or tab then the changes will be lost and not recoverable. Be sure to save your work!

Note: If you intend to replace pages somewhere in the publication, it's best to do that before adding enrichments, because replacing pages can have huge effect on enrichments and possibly remove them all.