If you have a Google Analytics Account, you need to add a new property and a new view to it in order to have the usage of your Visiolink solutions tracked.
To be able to integrate Google Analytics tools in your Visiolink product(s) you need to follow these steps. At the end of this guide, you will have created a new property and a view. You have to send Visiolink the tracking ID and add Visiolink as a user of the account. Here is how to do it:
First you will need to login to your existing Google Analytics account.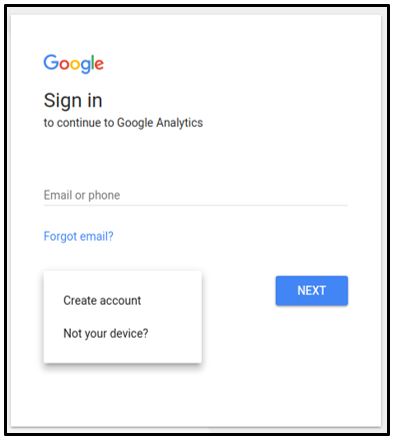 CREATE NEW PROPERTY AND TRACK ID
When you are logged in to your GA account, go to Google Analytics at the website: https://analytics.google.com/analytics/web
When you are logged-in, go to the admin-tab on the bottom left as shown below.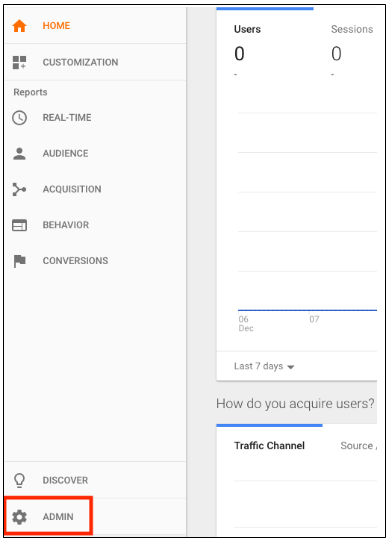 Then you need to press on "Create Property" as shown below (STEP 1).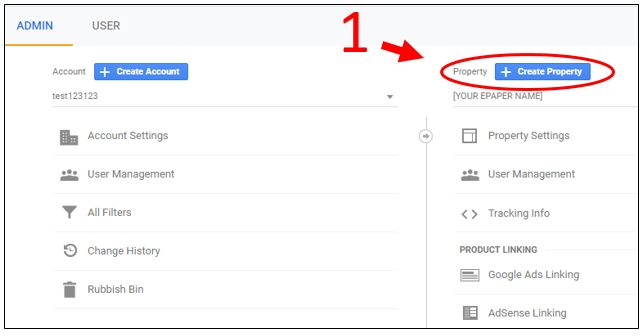 Next step is to fill out your account name (STEP 2).
This should be the name of your paper, e.g. 'Daily News'.
Press 'NEXT' to proceed.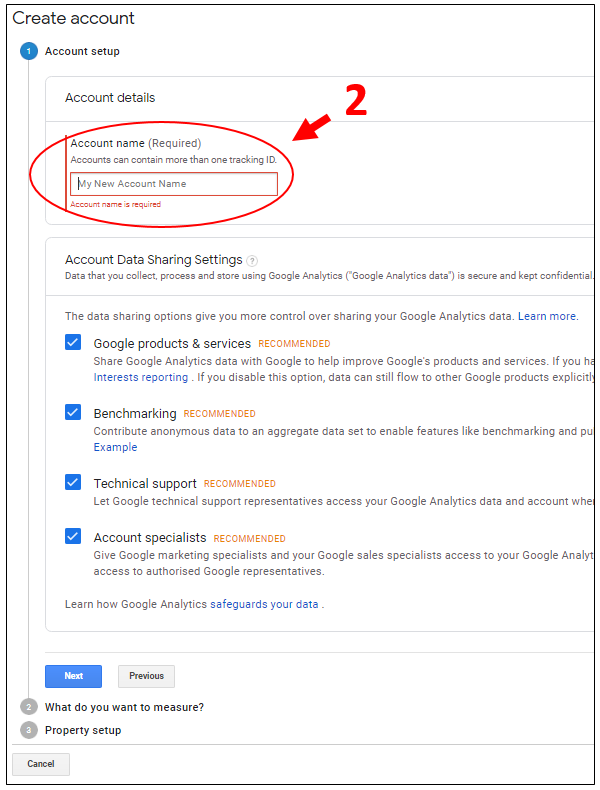 Next step is to setup the property as a "Web" view (STEP 3). It is important to choose "Web" and not "Apps and web" even though you also have apps in your Visiolink solution. Press 'NEXT' to proceed.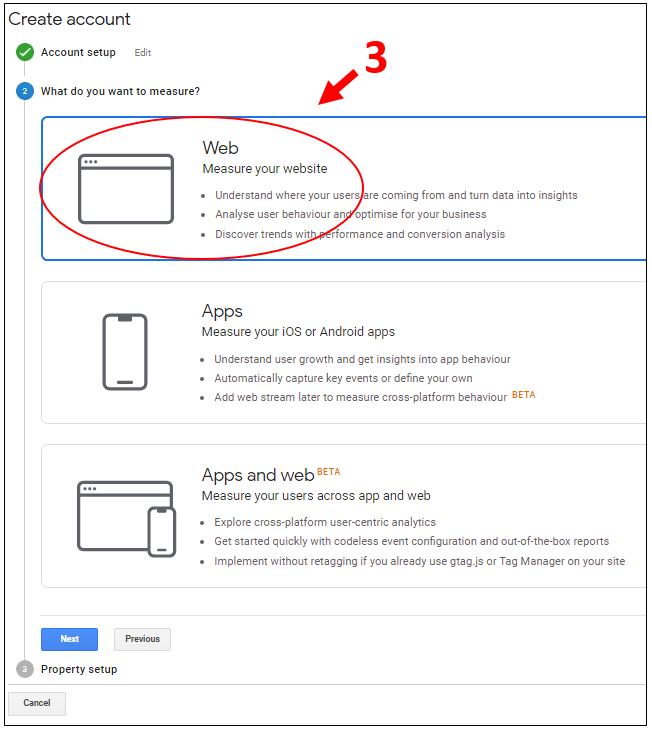 In this window you will need to fill in the following information (STEP 4):
Website name: Should be your ePaper name followed by ".com"
Website URL: This should be "e-pages.dk"
And press 'create' (STEP 5) to proceed.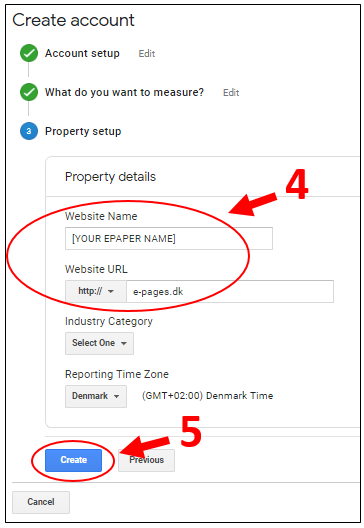 Here you need to agree to the terms of Google Analytics. Press "I Accept" (STEP 6).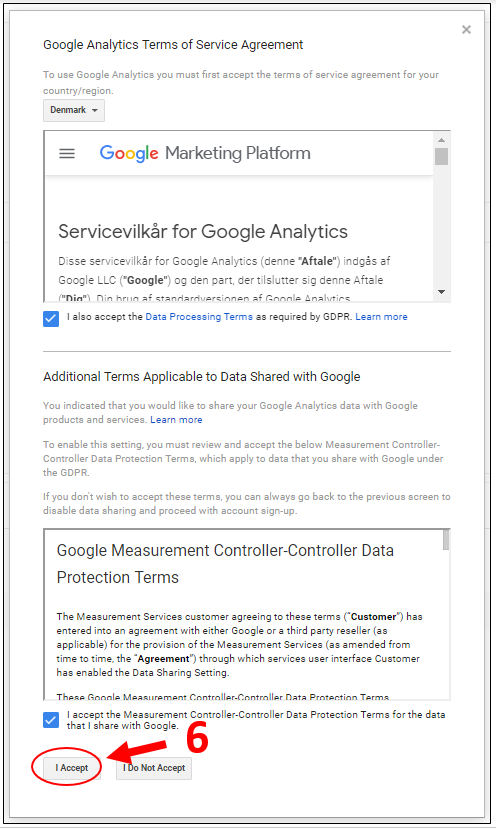 Now you should see the Tracking ID appear on screen (STEP 7).

Please provide Visiolink with this tracking ID (UA ID).
It is possible to rename the 'Property view' to something else in the admin-menu.
If you have any questions regarding Google Analytics, feel free to contact us.