In the Publishing Hub it's possible to see the code that you need in order to display teasers on your homepage. A teaser is typically an image of the latest edition of the paper, so the readers can see what the front page of today's paper looks like. To get a teaser, simply click on "Teaser" in the Publication Overview: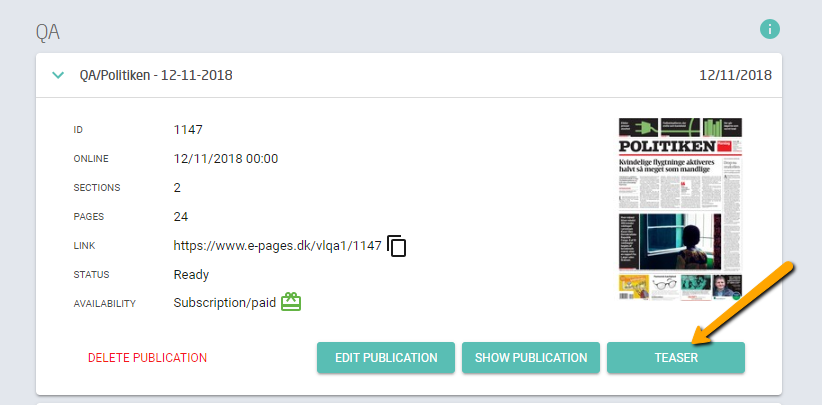 You will get the following window: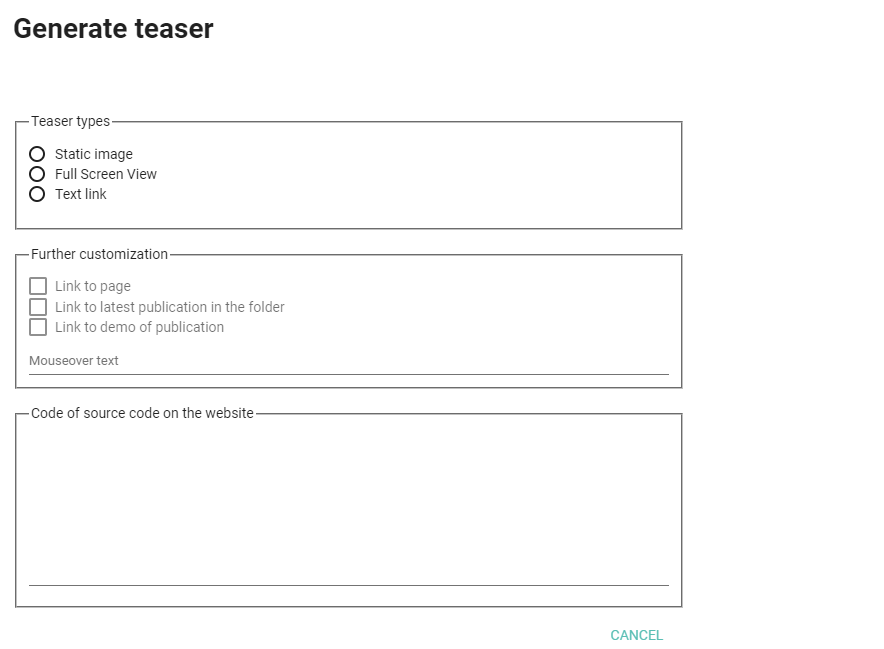 Here you can define what kind of teaser you would like, i.e. an image or merely text (Text link). In most cases you will need a static image, and you can define which size you want.
Typically you'll want the teaser to display the latest edition, so you don't need to change the code whenever there's a new edition, and you simply press "Link to latest publication in the folder"
You will then get the code displayed in "Code of source code on the website" and can use that code on your homepage.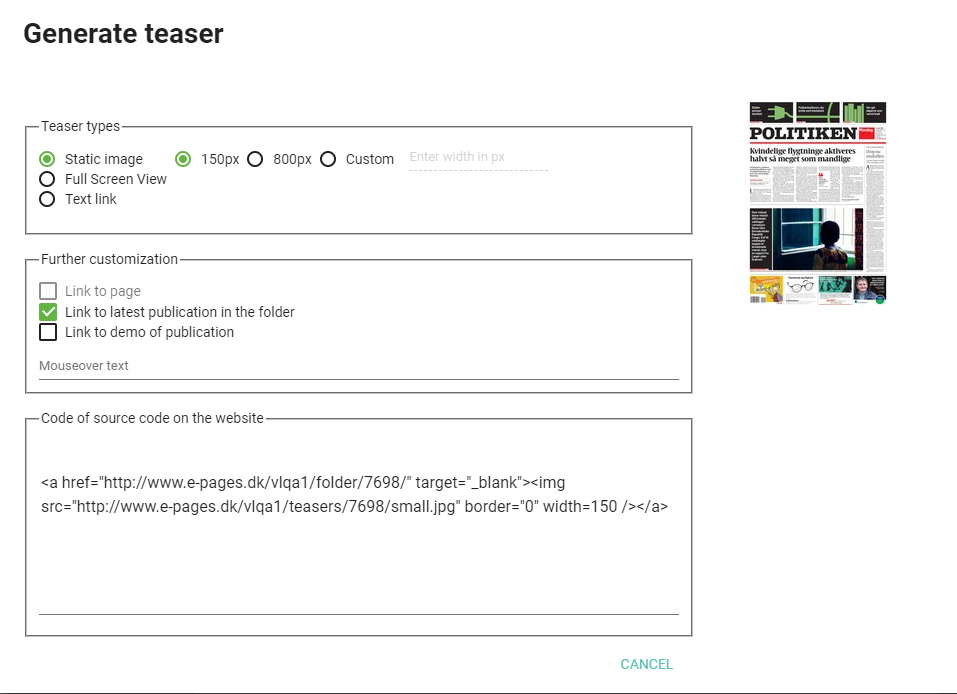 The teaser tool doesn't generate the teaser as such, but it merely shows you the code, so don't be afraid to try different sizes or customizations to find one that suits you. Note that "Link to demo of publication" only works if the Demo feature is enabled for your account.
If you have any questions, feel free to contact Customer Care on support@visiolink.com!