As you may have noticed, Google Play may display an alert when you access your apps on Google Play Console. The text says the following (The APK version will of course not be identical for everyone):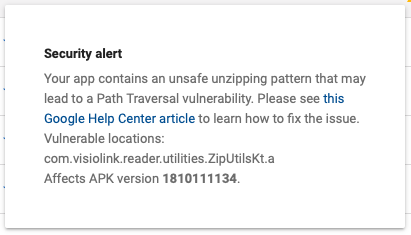 We have investigated the issue and this is nothing critical that neither you nor we need to take action on. Our Android developers are aware of the issue and we will make sure this will no longer be an issue once your app has been upgraded for Firebase.
If you have any further questions, feel free to contact us on support@visiolink.com!