As per 2022-08-22, we have made a few adjustments to our Narrated and Text-To-Speech (TTS) tracking events. This is done to align the tracking after the implementation of the new Google Cloud TTS where the code cannot differentiate 'Device TTS' from human read articles (Narrated) and Google Cloud TTS.
Therefore, we are combining the two events Narrated Articles and Text-To-Speech into one new event called Audio Articles.
The changes will be as follows:
EventCategory: We have changed our EventCategory from containing the name 'TTS' and 'Narrated' to include now instead 'Audio Articles'.
EventAction: We have added a new parameter called 'Type' that can identify if the article played is a Device TTS (tts) or Goggle Cloud TTS/Narrated (narrated/tts_gc). The new parameter will however only be visible if you are on the generic version 3.22.03 or newer.
All other parameters will stay the same and have the same structure you have been used to. From the image below you can see the old structure and the new structure:
Old structure: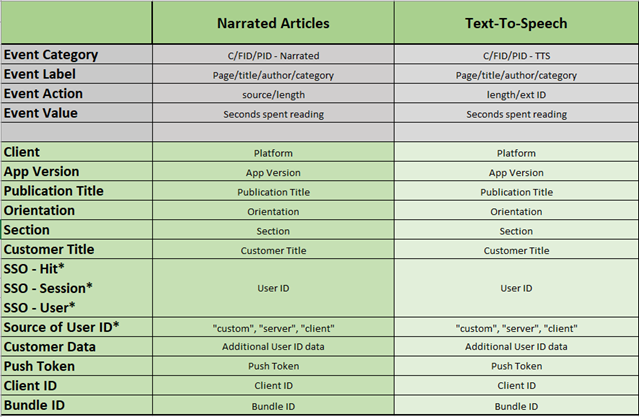 New structure: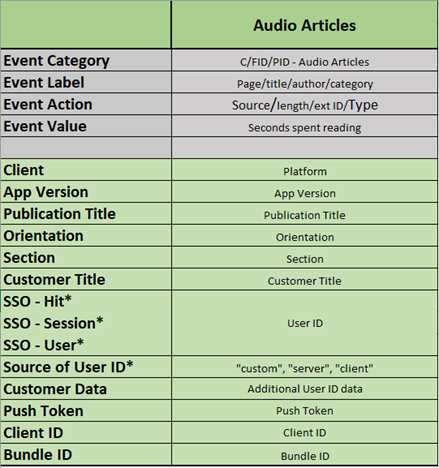 If you have any questions related to this change, feel free to contact our business intelligence department at bi@visiolink.com