You can find release notes for Visiolink Publishing Hub here. By each release the article is updated, and you can track what changes you will benefit from.
Release: Hub 1.20.01
Release date: 03 February 2021
You need to clear cache to see all the changes.
New Features
Added option to toggle validation on/off in

HUB.

As a customer, you can now switch validation off and on for your publications, which is very useful for temporary validation issues. The feature requires special setup and requires being part of 24/7 support. Contact support@visiolink.com for more information.

Improvements
Now displays hierarchical structure within a customer

Added option to receive mail when manual upload is done

Added option to select specific title/folder on splash

Added option to set a publication on hold (through edit publication)

Added number of articles in a publication to publication overview

Added option to rerun XML if XML importer is active (through process panel)

Improved load of users

Tooltip in enrichments now remembers last value
Bug Fixes
Fixed modify release time

Fixed sections breaking when manual upload replace a page

Made delivery log info less confusing

Fixed only showing first 20 publications (added infinity scroll)

Fixed http -> https several places

Fixed removing sections when replacing a page

Fixed issue with display of enrichments in

HUB

when booked through XML

Fixed not displaying all versions in push messages, if there are many different versions to send to

Fixed cache settings of clickable ads (adding new clickable ads in

HUB

should take effect faster)
Release: Hub 1.19.01
Release date: 13. May 2019
Improvements
Added small shadow behind publications when shown on white background
URL input field now checks if a URL is valid when entered
Added color indication of which pages have Enrichments
Made it possible to edit multiple pages when adding Enrichments
Better error message when user doesn't have a permission
Added option to change release time of a publication
Added confirmation box before sending push messages
Improved layout in publication overview when only a few publications available
Mouse hover on edit interstitials will now show what account its booked from
Mouse hover on interstitials will now show when its live
New Push notification status in Hub
Now only whitelisted tags can be added and removed in Hub
Bug Fixes
Fixed hover message being too low
Fixed boxes overlapping main content
Fixed layout not showing all relevant information on user groups
Fixed publication list not being updated correctly
Fixed content going out of the box when splitting sections
Removed option to edit and replace pages when manual upload is not enabled
Removed the "Availability subscription/paid" for customers without an app
Now only shows relevant Cron jobs in Hub
Better handling of long account names
Free papers can no longer toggle between free and payed
No longer display number of devices registered for push messages as it was incorrect and misleading information – correct info can be found in Google Analytics
Fixed Manual upload releasing at once even though release time is set for later
Release: Hub 1.18.05
Release date: 06. November 2018
New Features
Added option to make a publication free (toggle when publication is selected). Note that this applies to Android and iOS, and for web only if you have an Web App that uses the same validation as devices.
Added option to generate a teaser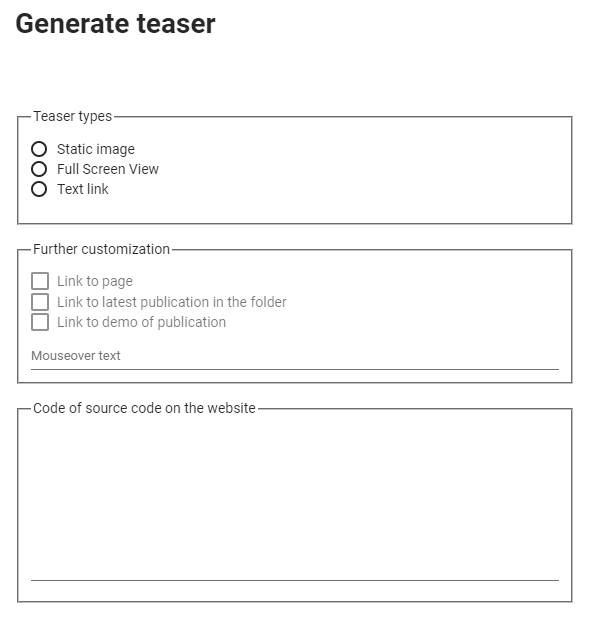 Improvements
Improved performance in Push Overview with many push messages
Added more data to log
Improved log output
Added publication URL to overview for easier access
Improved sorting several places
Improved interface for Edit Enrichments
Interstitials are now pre-filled for the entire day
Can no longer edit push messages after being sent
Now shows push source in overview
Shows Hold & Release time when hovering in Publication Overview
Bug Fixes
Fixed issue with the "&" character
Fixed issue with delivery info not being up-to-date in log
Fixed background issue in Edit Publication
Fixed issue witch checkboxes when creating users
Release: Hub 1.18.04
Release date: 30. July 2018
New Features
Added support for Segmented Push
Release: Hub 1.18.03
Release date: 23. April 2018
New Features
Added support for Tagging in Hub
Bug Fixes
Fixed an issue where inactive push notifications were shown
Release: Hub 1.18.02
Release date: 1. March 2018
New Features
Added options to keep or remove autolinks and enrichments when replacing pages or a publication
Improvements
You can now enable/disable a group in user editing by clicking the group name, not just the checkbox
Usergroups is now shown under the user
Improvements to load time of the organization picker
Organization picker now highlight the text in search area when opened
Bug Fixes
Push notifications now stay inside the box
Release: Hub 1.18.01
Release date: 30. January 2018
New Features
Added enrichment editor
Added option to release on-hold publications
Added option to insert/change specific pages through manual upload
Added option to replace a publication by uploading a new publication on top of it
Improvements
Increased the number of publications shown in overview
Added shortcut to lookup prefix directly from title selector
Bug Fixes
Fixed issue with user groups
Fixed inconsistency with download numbers
Fixed possible permission issue
Release: Hub 1.17.10
Release date: 5. December 2017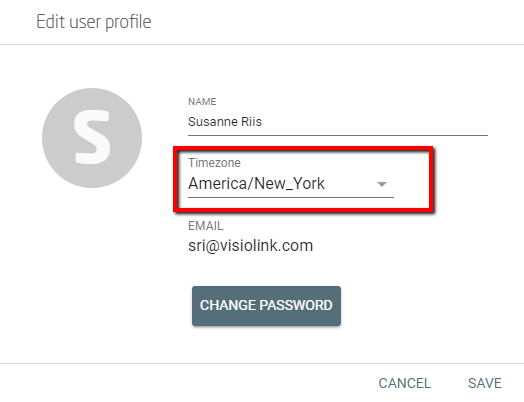 HUB now supports time zone management


All users got Europe/Copenhagen as default timezone

Timezone is set at user creation, but can also be changed under "Edit Profile"


Anywhere date/time is shown it's automatically converted from server time (Europe/Copenhagen) to user specified timezone

If the date/time is shown in a LOG context, it won't be converted. If in doubt, any converted date/time will have a tooltip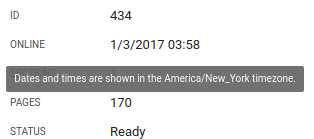 Organization picker now close automatically when an organization is picked

Improved load performance

Can now add an expiration date to publications

Improved HUB performance with many push messages


Manual Upload no longer generate error messages when cleaning temporary files
Release: Hotfix
Release date: 6. September 2017

Added support of UTF8 in push messages (which includes support for emoji and international symbols)
Fixed bug in Edit Sections regarding teaser images
Fixed minor bugs in manual upload
Release: Hub 1.17.04
Release date: 20. April 2017
New Features
Manual upload - You are now able to manually upload publications. Please contact Customer Care for further information and to enable the feature.
New option to manually edit sections; rename and set where sections separate
New option to delete released publications
Improvements & Changes
Improved how apps and titles are selected, all are now selected by default
Redesign of log view
Release: Hub hotfix
Relate date: 2. March 2017
Bug Fixes
Fixed an issue where only the latest 25 pending interstitials showed up
Release: Hub 1.17.01
Release date: 10. February 2017
New Features
Added new tool to download traffic data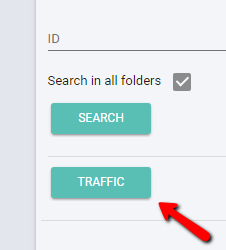 Improvement & Changes
Added a sort function to the processing overview
Improved handling of login timer
Time restriction on push messages is now on individual titles (10 minutes)
Minor redesign of push interface

Bug Fixes
Fixed the Hub not working when accessed through a mobile browser in private mode
Fixed alignment of elements in push view
Fixed alignment of text in logs
Fixed alignment of titles in Splash
Better description of push to title system
Fixed the processing log showing last error, even if no error occurred
Fixed issue in publication overview where not all search results were displayed in some browsers
Fixed issue where interstitial page was unresponsive
Release: Hub 1.16.12
Release date: 11. January 2017
Improvements & Changes
When creating a user, you now have to write the password twice to avoid mistakes
Improved and simplified the description text when writing Push Messages
Improved date picker display on Interstitials with better support for several dates
Bug Fixes
Fixed the position of publication overview
Fixed icon alignment of the "Frequency" button
Fixed double scrollbars on Title selector
Fixed some elements temporarily showing on the wrong location when loading
Fixed issue with some expired interstitials disappearing
Release: Hub 1.16.11
Release date: 06.12.2016
New Features
Now displays Visiolink messages in the Hub (release notes, maintenance, etc.)
Improvements & Changes
Prefix (title identifier) of a title is now shown in the picker list
Improved search algorithm for better search results, now including folders and prefixes (title identifier) in search results.
Replaced the "Submit Ticket" button with "Get Help", which opens a Zendesk widget for easier support
Minor improvements on mobile device
Release: Hub 1.16.09
Released on: 04.10.2016
Improvements & Changes
Publication overview: Improved performance
User management: Improved interface when adding or removing users from a group
User management: Added better error message description when creating new user
Bugs
Main menu: Improved the click effect
Interstitials: Fixed a text overlapping checkboxes
User management: Improved visuals of drop down menu when adding user groups to a new user, so it better support multiple user groups
Publication overview: Fixed option panel not being visible before selecting a folder